Oral History Projects:
Contribute your oral history, writing, photography and more to:
Witnessing and Documenting COVID-19 at UC Santa Cruz and in Santa Cruz County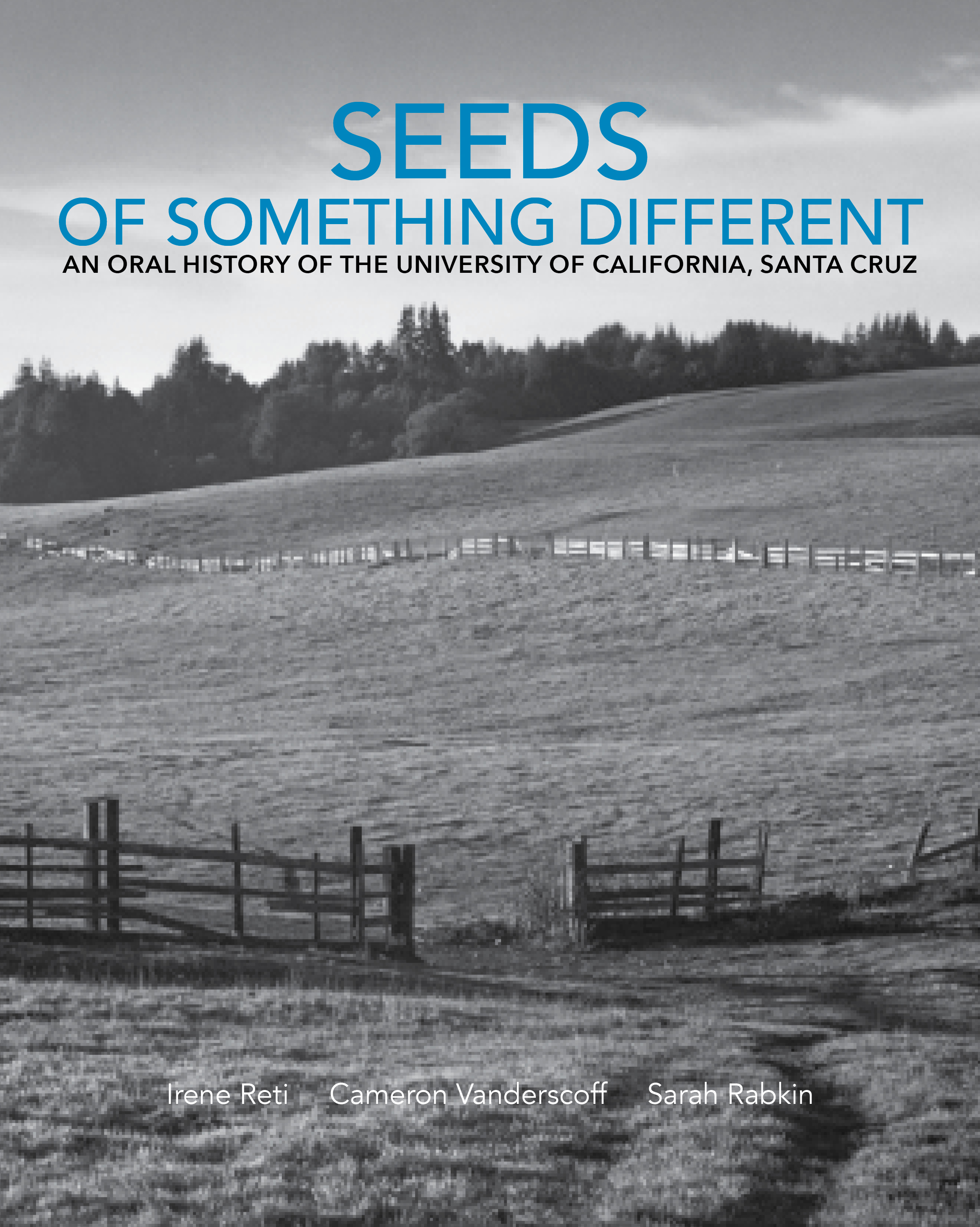 SEEDS is also available as a free download [PDF] from the University of California's Escholarship platform:
SEEDS Volume I
SEEDS Volume II: 
Check out the UCSC Library's SEEDS page, which contains links to radio show appearances, readings, and all things SEEDS.​
The Regional History Project has been documenting the history of the Central Coast of California and the institutional history of UC Santa Cruz since 1963, through oral history. This website includes the complete catalog of our collection, oral history resources, and links to other oral history sites on the Internet. All of the oral histories are available in full text (PDF) through the University of California's eScholarship site. 
Selected oral histories are also available in audio format through the University of California's eScholarship site. Follow the link to the eScholarship site and navigate to the audio files under "Supporting Material" in the bottom left column. The audio is available in MP3, both streaming and downloadable formats.

 All of our oral histories are available in hard copy for reading by the public at the Special Collections and Archives  of McHenry Library. Call 831-459-2547 for their hours. Some of the oral histories are available in the circulating stacks of the library. You may search the library's catalog to find the call number for the oral history you are looking for.
If you are a faculty member or a student wanting to learn about oral history research as a field and as a methodology, you might find our Oral History Research and Resources libguide helpful.
Oral history is a method of conducting historical research through recorded interviews between a narrator with personal experience of historically significant events and a well-informed interviewer, with the goal of adding to the historical record. Because it is a primary source, an oral history is not intended to present a final, verified, or "objective" narrative of events, or a comprehensive history of a place, such as the UCSC campus. It is a spoken account, reflects personal opinion offered by the narrator, and as such it is subjective. Oral histories may be used together with other primary sources as well as secondary sources to gain understanding and insight into history.