Kenneth V. Thimann: Early UCSC History and the Founding of Crown College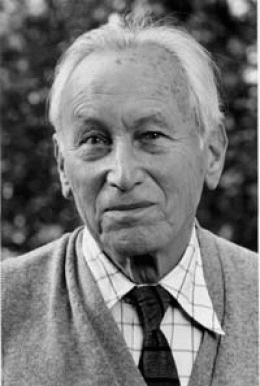 Kenneth V. Thimann
For the complete text [PDF] of Kenneth V. Thimann: Early UCSC History and the Founding of Crown College (E-Scholarship). Includes complete audio (streaming or download) for the oral history. Note: Due to editing by the narrator, there may be some differences between the audio recording and the transcript. Audio will be found under "Supporting Material."
1997, 79 pp.
The late scientist's oral history memoir is published posthumously. Thimann died at his home in Haverford, Pennsylvania, on January 15, 1997. Founding Chancellor Dean E. McHenry made an inspired and imaginative appointment when he invited Thimann in 1965 to head what would become Crown College and to build the science faculty at UCSC. Prior to coming to Santa Cruz, Thimann was an internationally renowned plant physiologist and held the Higgins Chair in Biology at Harvard University. He was the first UCSC faculty member who was a member of the National Academy of Sciences. During his tenure at UCSC his illustrious reputation and intellectual distinction enabled him to attract to the fledgling campus top-notch scientists who would perhaps not have come here were it not for his presence. The scientists he recruited created what has become in only three decades one of the country's most distinguished group of science departments at a public university.
Thimann's narration focuses on three major areas--building and developing Crown College, the campus's first science-oriented college; recruiting science faculty and creating graduate programs in the sciences; and his views on UCSC's evolution, including the narrative evaluation system, McHenry's chancellorship, and the founding of the Crown Chamber Players. Other subjects in his commentary include the decline of the college system in the 1970s, the founding of the Arboretum, and the Chicano Pre-Med Summer Program.