From the Ground Up: UCSC Professor Gary Griggs as Researcher, Teacher, and Institution Builder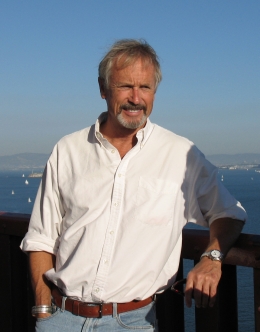 Part of the University History Series
For the complete text of From the Ground Up: UCSC Professor Gary Griggs as Researcher, Teacher, and Institution Builder (Escholarship). Includes complete audio (streaming or download) for the oral history. Note: Due to editing by the narrator and the Project, there may be minor differences between the audio recording and the transcript. Please quote from the transcript as the record and not the audio. Audio will be found under "Supporting Material."
2012, 233 pages
PLEASE NOTE these interviews are provided for research purposes only. All uses of these manuscripts are covered by copyright agreement between the interviewees and the Regents of the University of California. All the literary rights in these manuscripts, including the right to publish, are reserved to the University of California, Santa Cruz. No part of these manuscripts may be quoted for publication without the permission of the University Librarian of the University of California, Santa Cruz.
Gary Griggs was UC Santa Cruz's first faculty member with expertise in oceanography. He came to the campus in 1968 at the invitation of earth sciences founding chair Aaron Waters, who had been his undergraduate mentor at UC Santa Barbara. As a young assistant professor (having completed his Ph.D. at Oregon State University in just three years), Griggs immediately began publishing professional articles at a prolific rate and developing a campus-wide reputation as a stellar teacher. Promoted to the rank of professor in 1979, he served as chair of earth sciences from 1981 to 1984 and associate dean of natural sciences from 1991 to 1994. Since 1991 he has been director of the Institute of Marine Sciences and Long Marine Laboratory. The author of more than 145 journal articles, author or co-author of several books for professional and popular audiences, and writer of a regular column in the Santa Cruz Sentinel, Griggs is perpetually in demand both locally and internationally as a consultant and public speaker on coastal erosion, sea-level rise, adaptation to climate change, and other issues related to coastal geology. His work as a teacher, researcher and administrator has earned numerous honors and awards, including the UCSC Alumni Association's 1998 Distinguished Teaching Award and the 2007 Ed Ricketts Memorial Lecture for lifetime achievement in marine research and education.