112 pages, 2014, Interviewed by Nikki Silva
To read the full text of An Artist with Shoes On: An Oral History of Founding UC Santa Cruz Professor of Art Douglas McClellan. University of California's Escholarship site.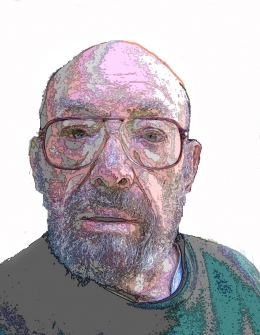 Douglas McClellan arrived at UC Santa Cruz in 1970, where he taught until his retirement in 1986. He was one of the founders of UCSC's Art Board and served as chairman from 1970 to 1975 and again in 1983. Before coming to UCSC, McClellan taught art at Scripps College/Claremont Graduate School, where he headed the art department from 1962 to 1970. McClellan's experience in both faculty and administration in the college-based Claremont Colleges located east of Los Angeles, which were known as the "Oxford of the Orange Groves," attracted the attention of Founding Chancellor Dean McHenry, who invited him to interview for a position in the newly created art department at UC Santa Cruz. McClellan was fifty years old when he arrived at UC Santa Cruz as an affiliate of College V (later Porter College). In this oral history, McClellan provides a narrative of the early years of UCSC's art faculty and students, the UCSC college system before Chancellor Sinsheimer's reorganization of 1979, and the unique flavor of the campus in its early years.