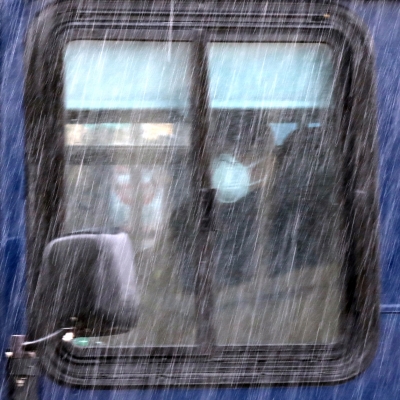 The University Library's Regional History Project at Special Collections & Archives announces the publication of The Empty Year: An Oral History of the Pandemic(s) of 2020 at UC Santa Cruz, a book of twenty-two transcribed and edited oral histories gathered in late 2020 by a team of five UCSC student oral historians (undergraduate and graduate students). The team of students gained valuable and versatile professional skills and personalized knowledge in the areas of interviewing, project design and execution, communication, recording, team-building and collaboration, storytelling, and oral history research. The project was funded by a Radical Resilience small grant from the Division of Student Affairs and Success and funding from The Humanities Institute and the University Library.
2020 was a year of, not just the COVID-19 pandemic, but pandemics, plural. Some narrators in the book speak primarily of racism and racial justice; for others, COVID-19 is in the extreme foreground; others raise questions of economic justice in America and more locally for graduate students at UCSC; still others address climate change, since the CZU Lightning Complex fires exploded across Santa Cruz County and nearly consumed the campus itself. COVID-19's pandemic tide scattered the UCSC community, swept us away from not only our routines, but from one another and from our interdependent sense of normalcy and self. While the pandemic can be mapped and tracked and tallied with numbers, for it to be understood and felt for many, if not most people, we need stories. The Empty Year calls for the deep listening of another to bind and cohere into something more whole, something more sustainable and resilient. The book is an impressionistic illustration of an unstable present and documents that present as part of the historical record, for an unknown future.
The 540-page book is published in both hardbound and electronic format and illustrated with full-color images by Shmuel Thaler and several other local photographers. The electronic PDF can be downloaded for free from eScholarship. Copies of the hardback book will be archived in the UCSC Library and are available for purchase from Lulu.com. For more information contact Irene Reti, Director of the Regional History Project at ihreti@ucsc.edu.
Photo by Shmuel Thaler.