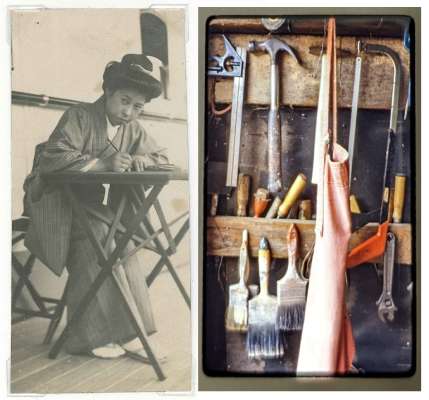 The Elisabeth Remak-Honnef Center for Archival Research and Training (CART) is pleased to announce the opening of this year's exhibits curated by graduate fellows.
Both exhibits are on view from June 16th to December 4th, 2022, in the Third Floor Gallery of McHenry Library at UC Santa Cruz.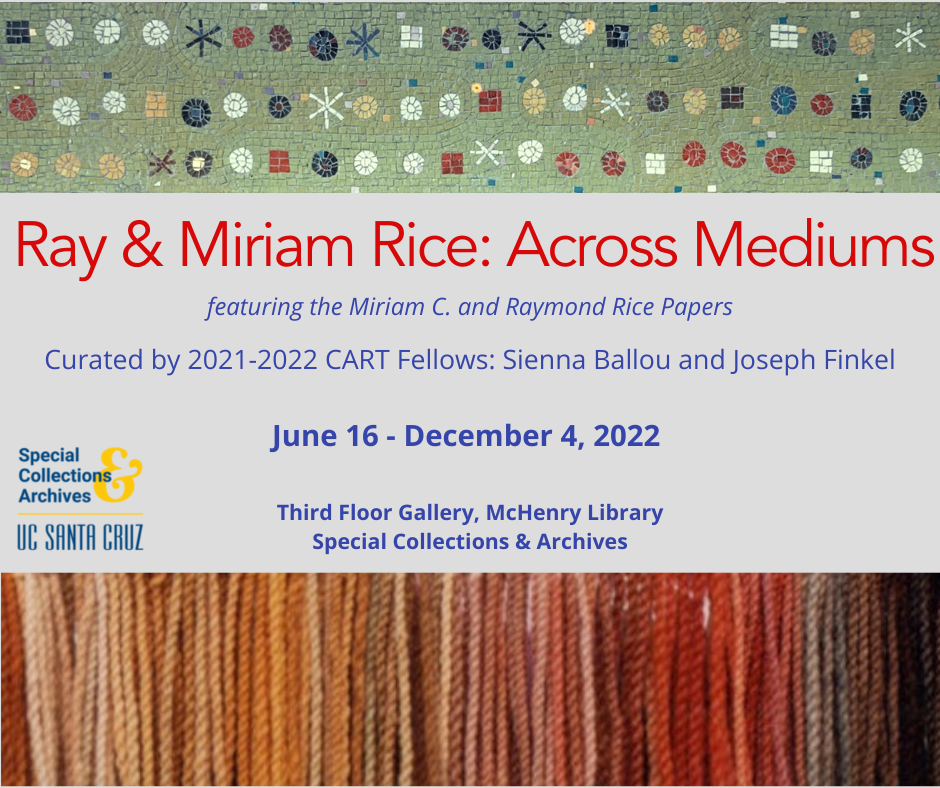 Ray and Miriam Rice: Across Mediums is curated by Sienna Ballou (Literature) and Joseph Finkel (Musicology). This exhibit draws on the newly acquired Miriam C. and Raymond Rice Papers to explore the distinct art practices, research, and writings that Northern California artists and experimenters Miriam and Ray Rice created during their long and productive life together.
Material Memories: A Japanese American Family across Three Generations is curated by Anny Mogollón (Literature) and Jacob Stone (Anthropology). This contemplative consideration of selected photographs and documents from the Yamashita Family Papers explores how material traces of the past can be a means to connection and communication across generations. 
For more information on these exhibits and collections, visit the Special Collections & Archives website or contact Special Collections & Archives at speccoll@library.ucsc.edu.