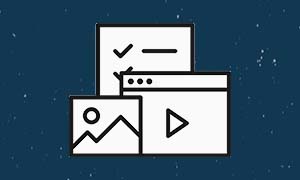 10am - Noon on May 24th
The Digital Research Symposium will take place May 24th from 10-12 in the Digital Scholarship Commons (DSC).
Present your project on the VizWall
Share your game in the VizLab
Show off your website or digital visualization on a mobile presentation screen
Share your podcast
If your project is digital in nature, we'd love to have you apply. Applications are accepted on a rolling basis. The earlier you apply the better your chances are of receiving your preference of equipment and presentation style.