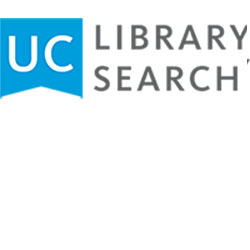 On July 27, 2021, the libraries on all 10 University of California campuses will be connected through UC Library Search, a unified discovery and borrowing system. 
In preparation for the migration, My Account features will be unavailable between July 9 and July 26.  
Beginning July 9, you will not be able login to My Account to view your checked out items or My Favorites.  The items will be transferred to UC Library Search and will be available again after launch on July 27.
The name Melvyl is retiring and there is no guarantee that saved lists in Melvyl will be moved to UC Library Search. Before July 27, please take the following steps to save your lists elsewhere:
Melvyl: Log in to Melvyl by clicking "Sign In" in the upper right-hand corner of the screen. Click on your account name, and select "My Personal Lists" from the drop-down menu. From there you can access your saved lists. You can email your lists to yourself, or you can click on the "Cite" button and export them into citation management software.
For more information about UC Library Search, see our FAQ or contact the library.