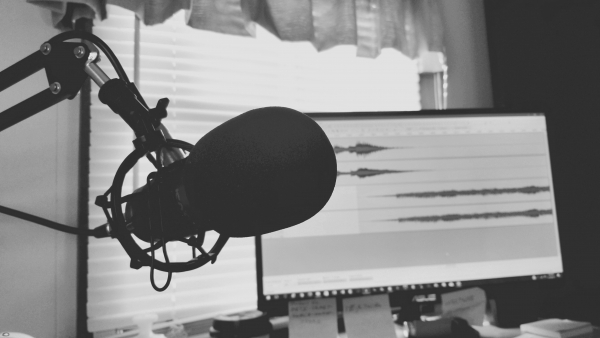 April 3rd @ 1:30pm via Zoom
Interested in how you might use podcasting in your teaching, research, or other creative activity—especially in this challenging moment of remote learning and communication?
Join Digital Scholarship Librarian Daniel Story via Zoom for a brief overview of the landscape of podcasting and a practical introduction to the tools and workflows that will help you get started. No experience required; questions welcomed.
 
This Zoom session will be recorded and may be made public at a later date. You can communicate your questions via chat if you do not wish to be part of the recording, and there will be a brief Q&A period at the end that will not be recorded.
 
You will be asked to do a short registration when you login to the call. This information helps us better tailor future events. All but the name field is not required.
Date: Friday, April 3rd 
Time: 1:30-2:30pm
Registration: https://calendar.library.ucsc.edu/event/6636841?hs=a
Location: Zoom https://ucsc.zoom.us/j/580682734