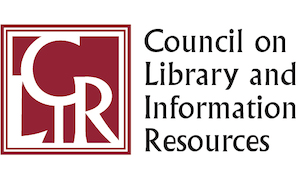 The Library is pleased to announce the completion of a music preservation project, Digitizing the Cabrillo Festival of Contemporary Music: Putting Experimental Music in Conversation with Classical Tradition. Founded in 1963, the Cabrillo Festival is distinctive in its focus on contemporary symphonic music by living composers. This project preserves and makes available over 670 recordings of live Festival performances from 1964-1990, and features works by experimental artists such as Annea Lockwood, John Cage, Lou Harrison, and many others.
These recordings document the "critical role the Cabrillo Festival of Contemporary Music played in shaping local culture and national practices surrounding classical and contemporary music," notes Madison Heying, Ph.D. (Cultural Musicology, UC Santa Cruz), who co-wrote the grant with the Library. Recordings were drawn from two collections held by UCSC Special Collections: the Cabrillo Festival records and the Other Minds records.
The recordings are now discoverable on the UC Santa Cruz University Library Digital Collections site.* Due to copyright restrictions, immediate streaming access is limited to UCSC affiliates. All other interested users, including researchers and the general public, may search and browse performance descriptions and request access from Special Collections. (Note: Recordings from Festival seasons 1991-2003 were also digitized with the support of this grant, and are available upon request.)
This project was supported by a Recordings at Risk grant from the Council on Library and Information Resources (CLIR). The grant program is made possible by funding from The Andrew W. Mellon Foundation.
*UC Santa Cruz University Library Digital Collections Site is currently in beta. Feedback is welcome.