University Library Newsletter Issue 39 Fall 2021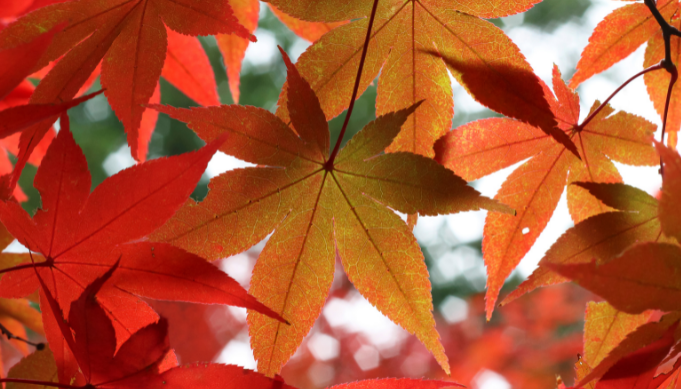 University Library voted into Association of Research Libraries
Dear friends of the Library:
I am thrilled to announce that on October 5, 2021, our campus was officially invited to join the prestigious Association of Research Librarie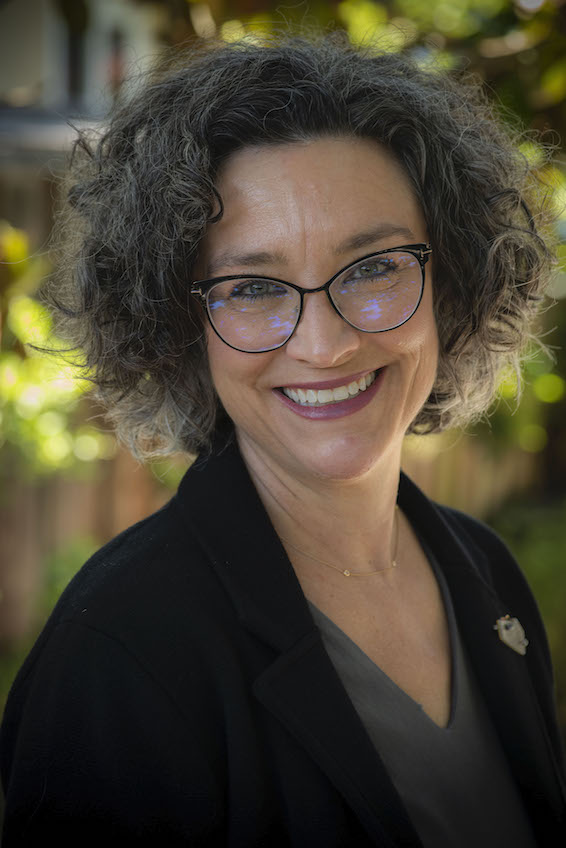 s (ARL), with our membership effective January 1, 2022. In this newsletter I will share the process and what it means to our campus.
The Association of Research Libraries (ARL) is a nonprofit membership organization of libraries and archives in major public and private universities, federal government agencies, and large public institutions in Canada and the U.S. It is a forum for the exchange of ideas and a catalyst for collective action to create, share, and sustain global knowledge. The organization advocates on research libraries' behalf, convenes research and higher education partners, shares intelligence on current issues, and develops the next generation of diverse library leaders.
After being invited to apply, we passed through a four to five stage review process (modified due to pandemic impacts) that culminated in a unanimously favorable vote by the Board of Directors. That vote was then ratified by the membership on October 5, 2021. Key to the process were ten criteria that ARL uses to assess applicants. Below are those that show the particular impact of our work.
For ARL, it is critical that the work of its members aligns well with the mission and goals of the research institution of which we are a part and that we are effective in addressing our respective home institution's priorities. I was thrilled that the ARL Membership Committee found this to be the case from their series of interviews with library and campus stakeholders.
The campus  made it very clear to ARL that the UC Santa Cruz Library is integral to the overall strategic direction of UC Santa Cruz. As our Campus Provost/Executive Vice Chancellor Lori Kletzer put it, "... the library strategic plan focuses on access and discovery, research and scholarship, diversity, and student success and the university strategic plan emphasizes growing research, increasing diversity, and supporting students." The library is understood as a place where students and faculty, in Lori's words, "burst through boundaries" and our Chancellor echoed these sentiments, saying that "the library is a place of intersection," with academic weight and an equalizing function that supports the institutional commitment to diversity and student success. Lori added that, "our university's guiding principles are unimaginable without our library."
Another important factor for ARL is that we provide equitable access to substantive and diverse information resources that address the full scope of research and learning. We need to be proactive at contributing to the wealth of knowledge shared among research libraries. And so, as a member of the University of California system, with access to its collective resources and its shared discovery environment, and through active participation in the California Digital Library, our library delivers to the campus community a collection of resources, digital and print. In addition, through our local collecting mission focusing on regional history and culture, and through our intentional integration of special collections materials in a range of instructional settings, ARL found it interesting that we even engage our community in the use of library materials for knowledge production.
Our deep commitment to staff development was another area that resonated with ARL. Even pre-pandemic, remote work has been an established practice for our library. I strongly believe that because of this, we are able to attract and retain outstanding staff in areas where such arrangements are feasible. We also continually provide training and expertise development opportunities for our staff and librarians. Our belief in the development of early career professionals into next generation leaders was also appreciated. Our CP/EVC also indicated substantial and continuing engagement with this principle to the ARL Membership Committee.
We also were recognized as a library that provides a well-developed and evolving body of practice around digital tools and methods in support of teaching and research. CP/EVC Kletzer expressed this to the Membership Committee succinctly by stating that in the planning to resume pre-pandemic services, the libraries had taken the opportunity to show how it is the "glue that holds teaching and learning together." She went on to say that the library has been the campus leader in supporting and promoting digital scholarship and digitization. She described the libraries as "a flashlight showing the way to the future." To the ARL Membership Committee this aspect of our work was best exemplified by the establishment of a Digital Scholarship Department supported by dedicated staff with relevant deep experience and formal training in digital methods.
Our innovations and impacts on teaching are not exclusively tied to the digital domain. Our Center for Archival Research and Training (CART) program is a well developed formal program that trains cohorts of graduate students in archival processing, and both digital and physical exhibit building.
ARL requires that its members have strong policies and programs in place that advance scholarly communication, and that we aggregate, preserve, and then openly share scholarly information. In the case of the University Library at UC Santa Cruz, involvement in the system-wide UC Office of Scholarly Communication activities around scholarly publishing, licensing, and open access has been substantial. Our local institutional efforts in this area are still maturing with the recent addition of professional staff exclusively focused on this. Both on campus and within the UC system, however, the ARL Membership Committee concluded that as the University Librarian, I am seen as a champion for open access. Through my engagement with our faculty Committee on Libraries and Scholarly Communication, I have been able to partner with faculty and think through how we best take action on the complex challenges in this arena. ARL respected that our capacity for aggregating and sharing scholarly outputs by our faculty is supported primarily through the CDL but with our new staff on board, that local promotion and support for these services is growing significantly.
ARL requires that its members have significant activities in preserving and ensuring broad access to rare and unique holdings. Although we are a relatively young institution, the ARL membership Committee recognized that we have a unique and rich Special Collections enterprise. Our collections of course include notable holdings of California photographers (including the work of major figures such as Edward Weston, Pirkle Jones and others of the Group f/64). But we also have the Lick Observatory Collection, a substantial Counter Culture collection including the Grateful Dead, and significant literary archives featuring papers from such authors as Robert Heinlein and Kenneth Patchen. Our pedagogically-driven process of "turning the collections inside out," and making unique primary source materials more intentionally accessible and integrated with learning was particularly highlighted by ARL. They appreciated how we had linked this work up with our Digital Scholarship Initiative and how that ha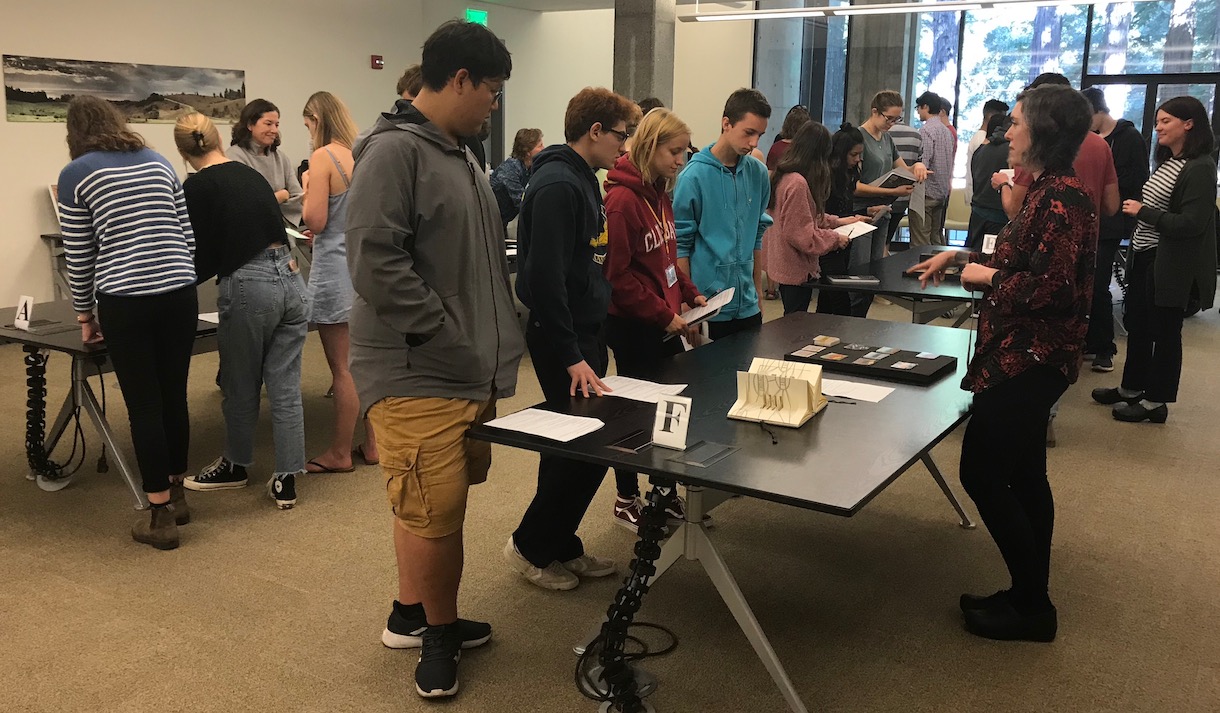 s resulted in a number of worthwhile digitization initiatives, and even more impressively in a program in which all 700 first-year students from one of our colleges visit special collections. Other work that was highlighted by the ARL Membership Committee was our above-mentioned CART program and how it trains grad students and gives them experience with special collections materials while also providing intellectual labor for handling processing backlogs and developing digital exhibits, as well as our commitment to our local community of Santa Cruz to develop community archives with a focus on underrepresented groups. One extension of this work is the development of a digital archive of local history. The committee concluded that while Special Collections at UCSC may not be as historically broad and deep as at some ARL institutions, we "punch well above our weight."
It's probably an understatement to say that libraries have needed to evolve and adjust to the preponderance of digital content. As ARL members we need to provide access to technologically advanced facilities and infrastructure. And we need to emphasize the use of innovative spaces and enable new approaches to collaboration and knowledge creation.
There are a number of ways in which we are involved with exploring, promoting, and supporting advanced infrastructure and the use of innovative spaces. With regard to spaces, perhaps the best example is the recent renovation of our Science & Engineering Library, which has been envisioned as a comprehensive learning environment to help STEM students succeed. Beyond this particular facility, various administrators – and most notably Van Williams, our former Vice Chancellor for Information Technology – spoke in detail about the touchpoints between high tech tools and infrastructure, notably in the areas of digital scholarship support a
nd in the spaces managed by the Digital Scholarship Department, namely the Digital Scholarship Innovation Studio and Digital Scholarship Commons with support and collaboration from ITS. The ARL Membership Committee mentioned that the library is viewed by campus ITS as the locus of digital experience perspective to make advanced systems work well for their users. We supply expertise and access to resources for GIS, digital media production, 3D design and printing, and thinking about the lifecycle of digital scholarship as the future of research and publishing.
It is important to ARL that we collaborate with other research libraries as well as cultural and scientific organizations, and that we partner with civic and governmental agencies. We have always embraced the "power of 10" embedded in the UC system as a whole. I am deeply engaged in collaborative work in this arena through the Council of University Librarians, where I am involved in a subgroup working on collections equity issues within the system, including matters related to descriptive practices and inclusion. But beyond substantial involvement with the UC system and the California Digital Library, our work with the Hathi Trust, our Special Collections initiatives, and in the socially activist, community-focused culture that pervades the campus was noted.
The advancement of equity, diversity, and inclusiveness in staffing, programs, services, and resources is another area we were graded well by ARL. They found our efforts in this area especially impressive. The campus is of course classified both as an Hispanic Service Institution and as an institution with a notably large Asian American, Native American and Pacific Island population. We were established in the 1960s with an activist mission in our DNA. There is a cross institutional emphasis on social justice and social mobility, which is also the focus of much research and pedagogy across campus. In that context, we were cited by CP/EVC Kletzeri as uniquely attuned to EDI issues for our commitment to access, welcome, inclusivity, and student support. There is substantial grassroots involvement among our library staff in forwarding EDI and social justice concerns, manifested at a number of levels from informal communication channels and discussion groups on Slack through a formal committee structure to a full-scale review of recruitment and retention practices for BIPOC librarians.
Our ongoing introspective work to rewrite position descriptions so that people from underrepresented groups can see themselves comfortably working in key roles was applauded. In particular, our work to take on the experiential dimensions of the workforce diversification challenge, including library user and staff journey mapping with inclusion and belonging in mind. We have also started a continuing practice of providing bias training for search committees and of assuring compositional diversity on those committees.
Our EDI work extends to collections matters, with ongoing work on adjusting descriptive practices to non oppressive and more fully representational modes. Our collection work also includes the development of community archiving programs to reflect the history and experiences of minoritized populations in the Santa Cruz region. One final point that was mentioned is our fundraising effort to name the floors of the Science & Engineering Library in honor of notable female scientists, which was found to clearly express the value of welcome and belonging with regard to STEM.
Why is it important for the UCSC Library to be part of ARL? What does it mean for the campus as a whole?
Over the last 30 years, scholarship, teaching, and learning have changed tremendously. How we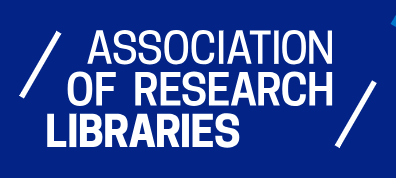 absorb and disseminate information has been revolutionized. Libraries are not what they used to be.
All this change means that serving library patrons is best possible through strong and meaningful collaborative efforts. ARL is a pivotal player in helping all of its individual members be part of a larger unified force; a force that can be proactive in addressing some of the challenges that come with the enormous changes in information dissemination.
Being a member of the ARL means collaborating with over 120 research universities and openly exchanging ideas and expertise. It helps us affect the advancement of diversity, equity, and inclusion on a much larger scale, and in general, gives us a much louder voice to achieve barrier-free access to information.

Sincerely,
 
Elizabeth Cowell
Richard L. Press University Librarian
Presidential Chair