Connecting our past to the future
Helping Students and Faculty Solve Research Questions
From comic books to VR glasses: Two childhood friends and fellow alumni support the Library
Novelist, Alumna, Close friend of the library: an interview with Laurie R. King
Education and the Avant Garde: How Fluxus Artists Shaped the Arts at UC Santa Cruz
UC Santa Cruz receives significant Hunter S. Thompson collection
An interview with Trixie Garcia as to why she thinks the Grateful Dead Archive resides at UCSC and not elsewhere
Dear Friends and Supporters,
We've made it through a very wet winter here at UC Santa Cruz and are starting to see signs of spring. Soon the cherry blossoms will start to bloom in front of McHenry Library, the days will grow longer, and the warm weather will return as we close out another academic year.
Before we do so, however, I'd like to highlight a few of the exciting developments here at the University Library. First, I'm excited to welcome UCSC alumna Zoe Quinton onboard as our official newsletter writer. She has a lifelong affiliation with the campus, and is perfectly poised to connect our library's history with its future by helping us tell you about the great work we're doing.
On that note, in this newsletter I wanted to focus on a few of the people and projects around the library that connect our past to the future. The core mission of the library remains the same even as technology changes, so research librarians like longtime colleague Ken Lyons (interviewed herein) continue to fulfill crucial information needs for faculty and students alike. While their methods have evolved, the need for guidance and suggestion persists. This is especially true as we welcome more international, first-generation, and historically underrepresented students who may have less experience with academic libraries than their predecessors. We need to be flexible in meeting their needs when and where they arise.
Alumni donors like Jim Gunderson and Peter Coha have helped the library both acknowledge the importance of archival material while contributing to the success of future students. Together they donated an impressive collection of Marvel Silver Age comics that have been combined with other Special Collections & Archives materials to create three insightful and thought-provoking exhibits. They are also supporting the expansion of digital scholarship work in the Science & Engineering Library, an initiative that will make high-end digital creation tools available for all students, and not only for those associated with a specific course or discipline. It's wonderful to have donors who are so engaged with the University Library that they can help us innovate and see the value in supporting a brand-new space.
And lastly, I'd like to mention our interview with New York Times bestselling author and UC Santa Cruz alumna Laurie R. King, who —as it happens—is the mother of our newsletter writer. She and her late husband, UCSC Professor Emeritus Noel Q. King, also sponsored a group study room, connecting their rich legacy on campus with current students' paths.  
As we prep
are to celebrate the Class of 2019, it is a perfect moment to reflect on where we've been and where we are going, as demonstrated by this wonderful, generous, talented variety of alumni, staff, and donors. Until next time, thank you for your support and continued interest in the University Library at UC Santa Cruz.
Best wishes,
Elizabeth Cowell
Richard L. Press University Librarian
Presidential Chair
My earliest memories of UC Santa Cruz are of playing among the redwoods near McHenry Library. My father, Noel Q. King, was one of the founding professors at Merrill College, and my mother, bestselling local author Laurie R. King, graduated from UCSC in the 1970s. Both have been frequent patrons of the library throughout their careers, and I grew up amongst its tall stacks.
Later I became a student here myself, a politics major at Stevenson College. I walked the paths on the hill above McHenry, laughing among the oak trees with my new friends, all of us flexing the intellectual muscles we were discovering in our undergraduate classes.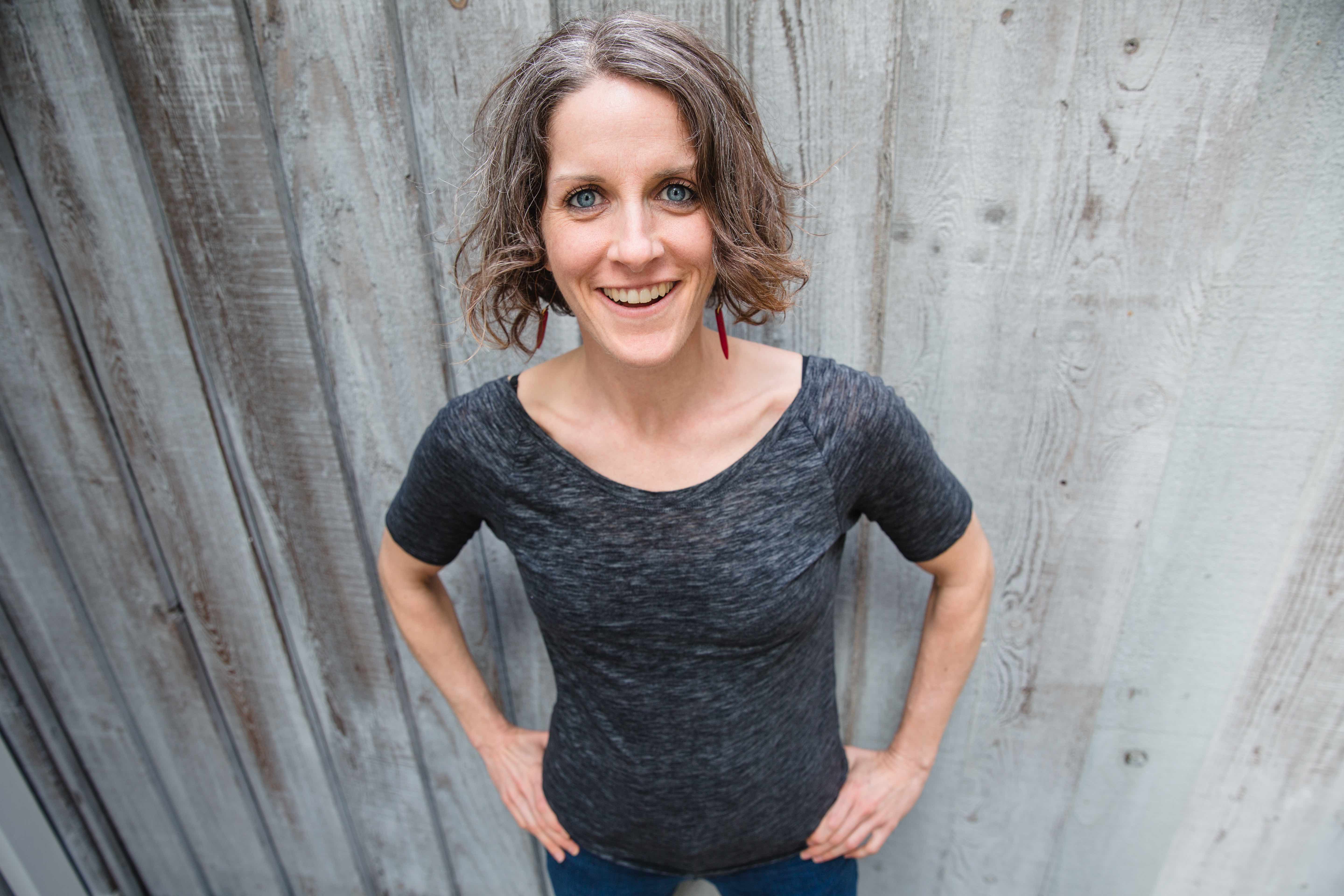 I pursued my political interests with a Master's in international history from the London School of Economics. But while I am a historian by training, I am a storyteller by choice and by passion. Ever since I was that little girl playing in the redwoods, books and stories have always been my escape, my friends, my preferred form of entertainment over any other.
Fittingly—and oh so luckily—I've been able to make a career out of stories. For over a decade, I have been working with my mother as her publicist and now agent/manager. I also have a consulting business helping people tell their stories, from editing aspiring authors' manuscripts to brand consulting for established writers and product marketing for high tech companies.
If there's a story to be told, I help tell it.
Now, nearly forty years after my story with UCSC began, I've been given the honor of telling the story of the University Library. There are so many tales to be told here, including groundbreaking astronomers, comic book enthusiasts, Grateful Dead memorabilia, innovations in library science, and the ways the library is working to ensure their materials are accessible to historically underserved populations.
I can't wait to dive in together. Please share your stories of the University Library with me here and I will consider them for inclusion in future newsletters.
All the best,
Zoe Quinton
Helping Students and Faculty Solve Research Questions
I met reference librarian Kenneth Lyons in a study room two doors down from the one that is dedicated to my parents. As I do with anyone who has worked at UCSC for longer than a decade, I asked Ken if he knew my parents. Indeed he remembered my dad, and has helped my mom find research materials for her books in the past. With that icebreaker behind us, we quickly jumped into a wide-ranging conversation that could easily have continued much longer than the hour we had allotted.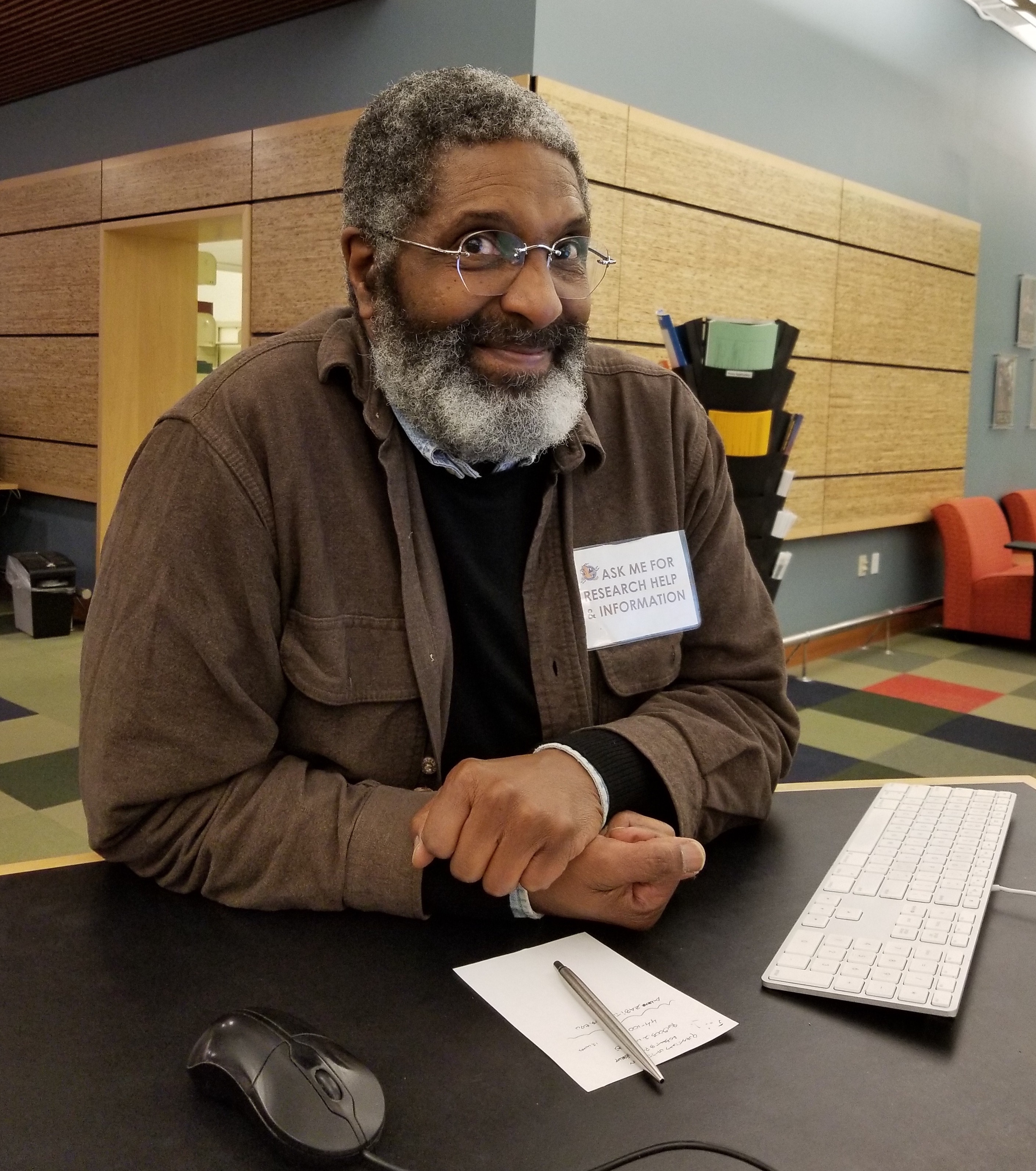 I started by asking Ken what he loves about his work. He replied instantly by saying, "I love the detective work in being a reference librarian. That's why I became one." During Ken's nearly twenty-year career at McHenry Library, the nature of that detective work has changed drastically. When he was hired in 2001, the modern Internet had only been around for about six years. Most of the questions he fielded at that time were mechanical: how to use the hardware and where to find basic content, as there weren't yet many resources online.
At that time, the nature of academic searching looked very different. When Ken graduated from library school at San José State University, there was a library catalog for finding books in the stacks, and different tools for finding journal articles. To access those articles, you would have to go to the Readers' Guide to Periodical Literature or another citation index, pull each year off the shelf, then pull the subject that you're looking for—a painstaking approach, as Ken points out, that demanded more planning and effort.
With this system, Ken told me, "you had to do a lot of work just to figure out what question to ask." For example, if writing a paper on World War II, the index before the Internet would often list that conflict as "World War, 1939–45"—no mention of I or II. Without already knowing the dates, a student would not be able to do even the broadest research on the second World War.
These days, however, while the balance of the work has shifted, research still requires work and certain skills. At first I supposed that with Google most students would be extremely facile at research, but Ken corrected me, saying, "it's a misapprehension that students are digitally savvy and know how to do everything." They are comfortable with certain apps (social media, email, Google), but they are unfamiliar with the tools and processes required for academic research.
Outside of those regular paths, then, today's students still need to be taught information literacy. Ken regularly instructs students at the reference desk, and via email and chat in the appropriate usage of resources, often tied to a particular assignment. The goal is to teach them search strategies in online searching and journal databases so they can transfer those between courses and resources.
With modern technology, Ken says, researching a project or paper requires refining your topic and narrowing search results down to what's most relevant. It's easier now to do a broader search starting with keywords, constantly refining those terms to find the ones that will give you the best results. So where once most students looked for help with using the hardware, now the main question Ken gets is, "I have this assignment, I don't know where I'm going to go with it—how am I going to narrow this down?"
These days, there are a variety of options available to faculty and students seeking research assistance You can go to the information desk at McHenry Library itself to talk directly to a local librarian who is well-versed in the sources at hand. If it's outside of desk hours, you can set an appointment for in-depth full consultation with a librarian (if you are writing a thesis, for example), or use the online chat service, which is available around the clock. Ken cautions that the chat service—staffed by librarians across the US and UK—is not set up for a full consultation, and shouldn't be used as a substitute for other consultation services.
Regardless of the medium, for Ken the mission of his job remains the same as when he started: to help students and faculty solve their research questions while teaching them skills to conduct the research themselves in future.
From comic books to VR glasses: Two childhood friends and fellow alumni support the Library
Jim Gunderson, UCSC alumnus and donor to the University Library, lives in the kind of Tribeca apartment that, to my Californian mind, embodies New York: small and well decorated, with small tables and couches forming separate cozy seating areas throughout the angled living and kitchen areas. The high windows all look down one story to the street, with a bustling corner market in the building directly opposite, and the ubiquitous yellow taxis zooming past in the cold January weather.
When we originally set up our interview, it was supposed to be via FaceTime. But when I scheduled a last-minute business trip to New York for the very same week, I offered to meet with Jim in person instead. When we called in his lifelong friend, Peter Coha, I was very glad that I had been able to do at least half of the interview in person. Their synergy and camaraderie is clear, almost to the point of a finely honed comedy routine, and watching their responses to each other in person really made the experience.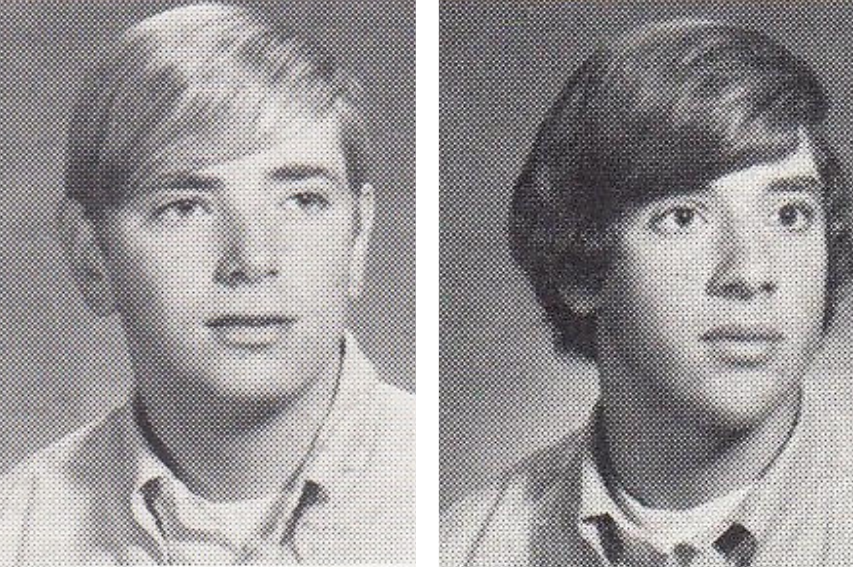 Peter and Jim started out—and then continued, including various tangents and side-notes—with the long story of their friendship. They met in 5th-grade elementary school summer class presenting Midsummer Night's Dream together in San Diego. They lived in adjacent elementary school areas. Thus a beautiful friendship was born, and even though they started out at different universities, eventually Peter won Jim over to UCSC, where they studied math and philosophy, respectively.
Throughout these early years, the two collected comic books, and even went to the second and third Comicon in San Diego, back before it became the giant convention it is now. Eventually Jim realized that the combination of their two collections would provide a pretty complete set of 1960s (or Marvel Silver Age) comics. He approached Peter and suggested that they combine forces to provide a coordinated donation.
Eventually, Jim started looking around for a place to put their collection, knowing that it formed a great example of comic book history that should be shared with the public. Wherever they looked, however, the institution wanted to break up the collection. Then they met with the Dean of Arts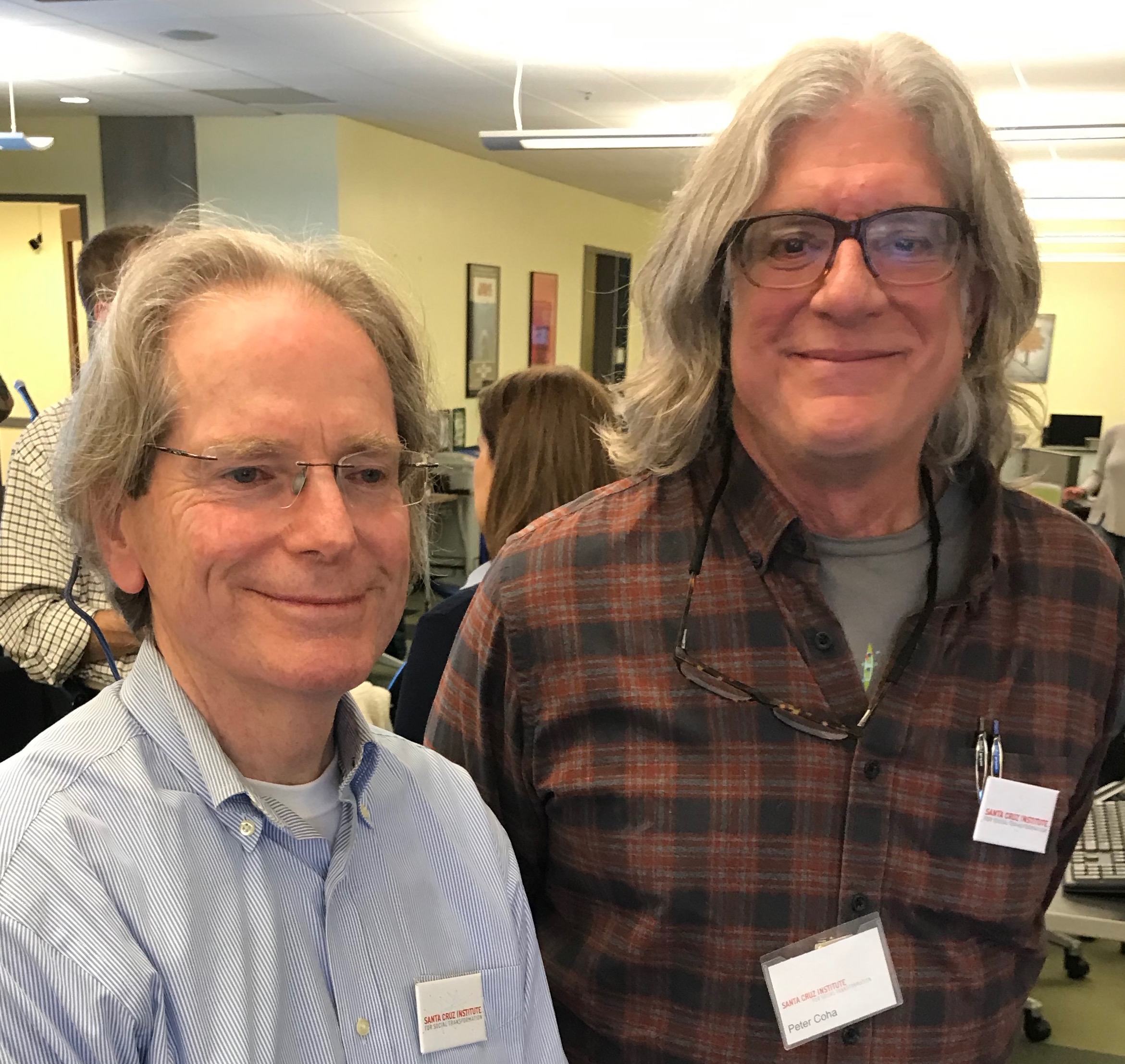 at their alma mater, UC Santa Cruz, who understood the potential of their donation and suggested that they talk to Elisabeth Remak-Honnef, head of Special Collections & Archives at the time. Remak-Honnef immediately loved the concept, and saw interesting parallels with her own research on illuminated medieval texts.
When the two gentlemen arrived with the comic books at the library, they worked to get the students involved in the processing of their newly formed archive. Eight people were there, Peter recalled, from across a breadth of disciplines: environmental studies, women's studies, etc. A few of the students present were comic book fans, and Peter described one who "gasped" when they displayed their original copy of Amazing Fantasy #15, the first comic to feature Spider-Man. The two laughed when they told me about seeing these "die-hard" comic book fans trying to explain the importance of these comics to art historians. Jim remembers one student as saying, "I'm so fired up, I'm actually gonna study!"
Along with the comics themselves, Jim and Peter also donated some very nice display cases to make sure that their comics were prominently and safely displayed. I stopped by to visit their cases on the third floor of the McHenry Library, and indeed, they are very beautifully constructed and laid out, showing these wonderful comic books at their best.
 
Since the collection wa
s established in 2015, Special Collections & Archives has done three exhibits featuring these comics. The first was on legendary comic artist Marie Severin, who worked for Marvel Comics in its early days, penciling such famous characters as Hulk and Sub-Mariner. The exhibit was also displayed at the Steinbeck Center in Monterey, and Jim put together a catalog for it that was itself in the form of a very clever comic book. (I was lucky enough to be able to bring examples of these comic catalogs home to my two small boys, who were delighted.)
The second and third exhibits that Special Collections & Archives put together explored how to use comics as a tool for making relevant other aspects of their collections. The second exhibit paired Black Panther comics with pictures from the Pirkle Jones and Ruth-Marion Baruch archives of the actual Black Panther movement, with a digital comp
onent addressing the roles of women and children in the Black Panther party and the comic. Once again, a special comic book was commissioned about the exhibit, which was the only one that Jim could not give me because it is the most in-demand.
Most recently, Special Collections & Archives combined highlights from the Robert A. and Virginia G. Heinlein papers with some early science fiction comic books. The exhibit is called "Writing the Space Age: Robert Heinlein, Science Fiction Comics, and the Invention of the Future," and is quite simply amazing.
What I appreciated so much about these men and their gift to the University Library was that they really want to make their donation viable for and relevant to students, faculty, and staff. I also admired that they are continuing to give to the library in other ways, giving the inaugural gift to the Digital Scholarship Innovation Studio at the Science & Engineering Library. Their enthusiasm for this new endeavor was just as clear as it was for the comic books, as it will be an area for all disciplines, not just for one class or sponsored use. There will be 3D printing and scanning capabilities as well as VR, to name a few of the possibilities.
From their generous gifts and their continued lifelong involvement with the University Library—they say that one of the main ways they keep their friendship going is through UCSC events—it is clear that Peter and Jim are both men who can appreciate the past while keeping their eyes on the future.
Novelist, Alumna, Close friend of the library: an interview with Laurie R. King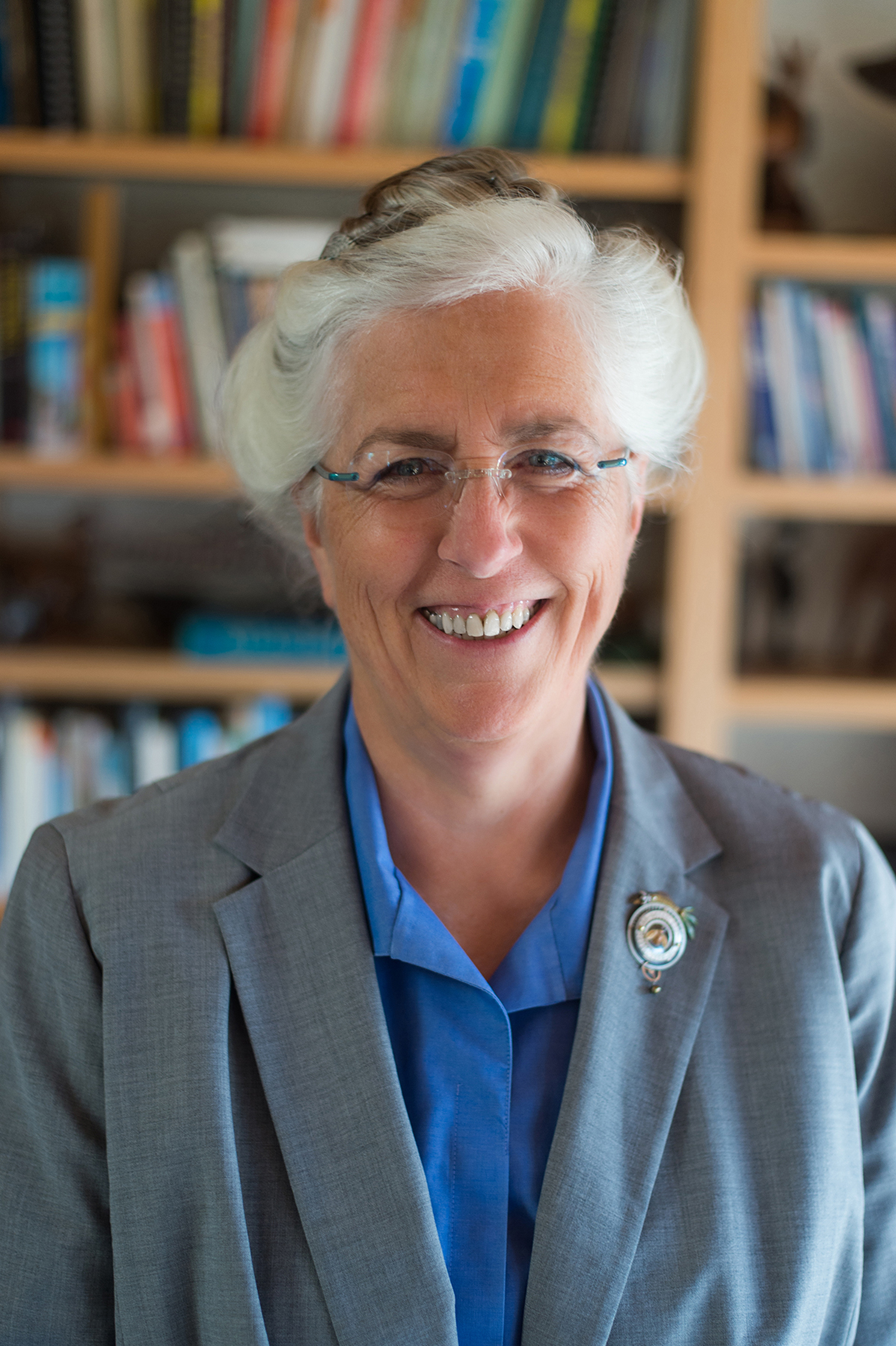 Somewhat ironically—considering that we work together, see each other a few times a week, and email or text multiple times a day—my own mother and I couldn't manage to do a proper in-person interview about the library for this newsletter. I had an easier time interviewing Jim Gunderson in New York than I did a person who lives ten minutes away! So instead, I sent her the following questions via email. I figured with her being the author, she would put her responses much more lyrically than I could paraphrase them, anyway…
ZQ: Do you have any particular memories of McHenry that stand out?
LRK: Dozens! Such as that feeling of Yes! as a thread of research links up, strengthens, and becomes Truth.  (And sometimes the opposite: wanly seeing a thought trickle off into nothing….)
Or the sense of diving into a vast pool of research and passions that span generations, and surfacing slowly, many hours later, to find that the world is not the same place. (Also that you're starving and bleary-eyed and need a coffee, now!)
Or the knowledge of how privileged a person is, who can walk into a temple like McHenry, blessed with time, and freedom, and books. (Though I admit, this is mostly hindsight. Who as an undergraduate feels blessed?)
ZQ: What was McHenry to Dad? (aka Professor Emeritus Noel Q. King)
LRK: Noel's home was Merrill College, but he always thought of McHenry as the heart of the campus—literally so, since the whole university is laid out around it.  The one drawback of the college system is the lack of one central meeting space, and for early years, McHenry carried that function.
McHenry was where, if Noel wanted a book, it would somehow be found. It was where his students could do the assigned reading without spending half their budget on books.  And where his entry, cardboard-box "briefcase" tucked under one arm, would light up the faces of the reference librarians, who relished a challenge to their skills that the average undergraduate inquiry did not provide.  McHenry's librarians were his friends, his research assistants, and his partners in the holy task of educating the next generation.  
ZQ: Any funny/interesting stories about research that you've done?
LRK: I write mostly historical fiction, and some years ago, it was a novel about Indian life under the Raj.  During my research, I discovered that one way young British officers interacted with their upper-class Indian counterparts was through sporting events—especially the sport aimed at ridding the countryside of dangerous and destructive feral pigs.  It was done from horseback, armed with nothing but a spear.  Trophies were given, triumphs recalled, losses analyzed.
And books written. To my immense pleasure, a McHenry reference librarian unearthed a copy of the classic 1924 treatise on the art of pig-sticking, by one Robert Baden-Powell. A book that had last been checked out in 1953. I picked the book up at the library on my way to a writers' event in the hills over Carmel Valley.  And as I crested a rise on that dry and lonesome road, what did I see ahead of me but… a small herd of feral pigs.
ZQ: How has your use of the library changed since you started at UCSC?
LRK: I started as a Junior transfer from the community college system, in UCSC's brand-new Religious Studies major. Because I was living off campus, an hour away up Highway 9, I tended to come to campus and stay for the day. Sometimes I'd use one of the college libraries, but more often I'd set up in the bottom floor of McHenry, among the stacks I used most often.  I'd venture into the open-air space in the center to eat lunch or pour a cup of coffee from my thermos: no drinks in the library then, and no café—just that giant atrium with some seats for smokers.
Now, I'm strictly there for research—and at that, a lot of my actual hunting of books takes place online. Instead of parking all day at East Remote, I can find a one-hour spot and cross the bridge, coming away with my borrowed riches, to gloat over in the comfort of home.  
ZQ: Why did you fund a study room at McHenry?

LRK: For the entire history of libraries, their function has been not only as a storehouse for books, but as a place to discuss the ideas contained in those books. I remember going to a talk by the architect in charge of McHenry's 2011's expansion, and hearing him say that due to the digital revolution, this might be one of the last library expansions of its sort—indeed, his talk was held in an area previously used to store old periodicals. Moveable shelves, efficient Regional Facilities, and digitized documents were changing the face of the library. Which meant that libraries in general, and McHenry in particular, were free to expand their function as a place to wrestle with ideas, problems, and solutions.
Where better to do that than a study room?
ZQ: How is the library relevant now that so much information is available online?
LRK: Oh, would that all information was available online…
Certainly, it's a whole lot easier to do real research online than it was even ten or twelve years ago, but as soon as a person goes off the well-beaten academic paths, the wilds close in. I write about various parts of the world in the 1920s, and as a novelist, I deal in minutiae: the inside of a rural Japanese house; the guest beds in a Holy Land monastery; the workings of an early car motor. Some of that exists online; much of it does not.
My writing career rests upon the magical summoning of unguessed-at treasure from distant shelves. Without McHenry's librarians, the past would shut its doors in my face.
News from Special Collections and Archives
Education and the Avant Garde: How Fluxus Artists Shaped the Arts at UC Santa Cruz
Education and the Avant Garde explores how UC Santa Cruz students and faculty in the late 1960s took inspiration from avant-garde artists as the fledgling campus debated the shape of arts education. A spirit of experimentation and participation, as championed by artists of the Fluxus movement, influenced a number of campus endeavors during this period. This exhibit uses documents, artifacts, and printed works to reveal stories about this transformational creative moment in campus history, including the founding of College Five, the creation of a futuristic comic book-influenced production of Shakespeare's Julius Caesar, and the creation of an ambitious and collaborative year-long experience in which students and visiting artists worked alongside faculty to define the future of arts on campus.
15 March - 19 May 2019
An 800-volume collection of works by famed author and journalist Hunter S. Thompson has been donated to Special Collections & Archives at UC Santa Cruz.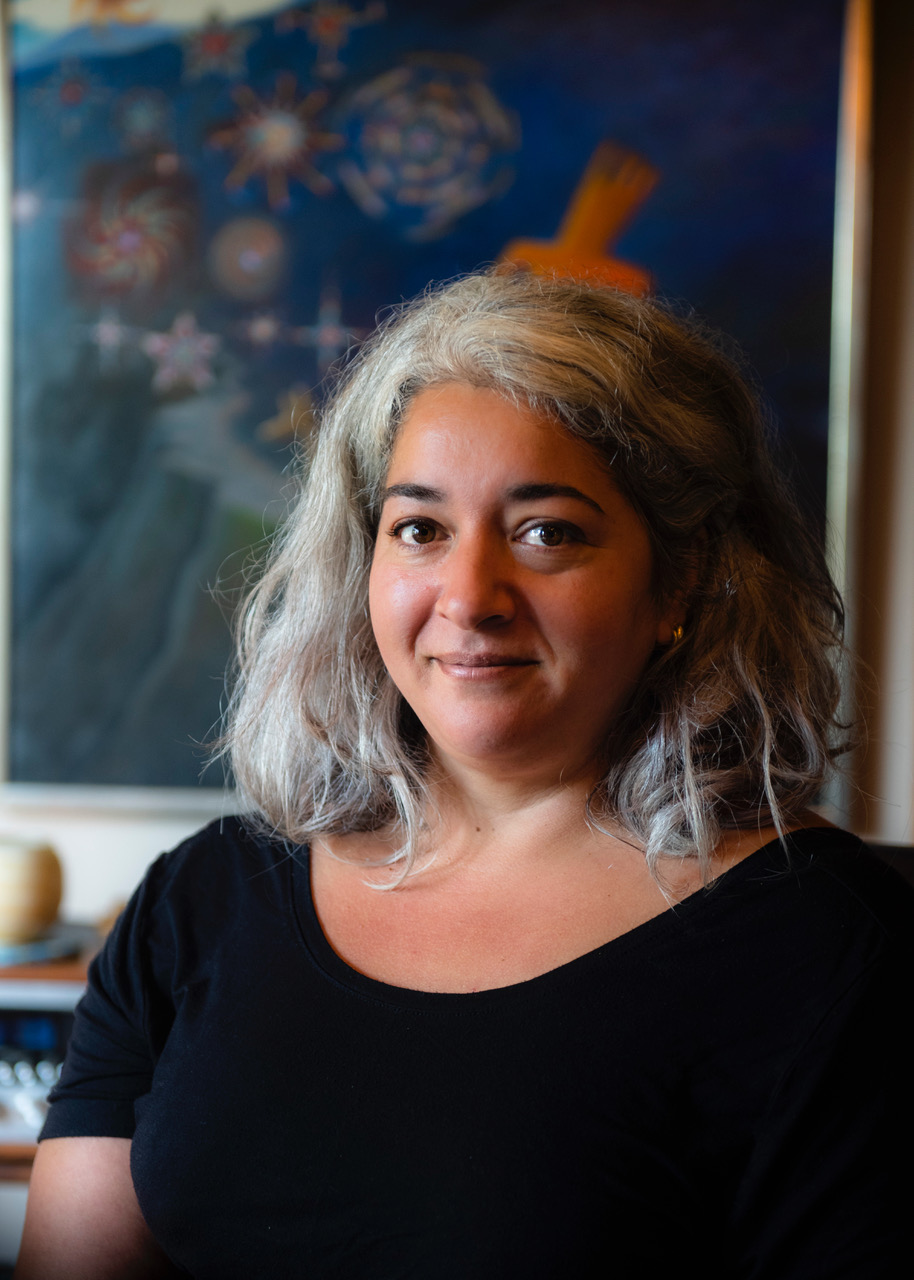 An interview with Trixie Garcia as to why she thinks the Grateful Dead Archive resides at UCSC and not elsewhere.
"In a way, UCSC is a lot like the Grateful Dead. It is not totally accessible. It's not totally mainstream. But once you're there, you don't ever want to leave."
Credits:
Contributors: Elizabeth Cowell, Zoe Quinton and Jessica Pigza
Production: Linda Hunt
Copyediting: Greg Careaga
Photography: Linda Hunt, Jessica Pigza, Josh Edelson, Miranda Powell
Joop Rubens and Carolyn Lagattuta
Yearbook photos courtesy of Jim Gunderson