University Library Newsletter Issue 32 Summer 2018
Expanding Discovery and Access through Search
Honoring the Past, Inspiring the Future
Celebrating a Shared Love of Music Across Three Generations
The Undergraduate Experience Team (UET) helps UCSC undergraduates succeed
Current Exhibits
Celebrating the Tenth Anniversary of the Grateful Dead Archive
Science Fiction at McHenry Library
Collectors' Club Selection Day
An Easy Way To Support the UC Santa Cruz Library
Dear Friends and Supporters:
Here at the University Library, we are constantly striving to bridge multiple worlds: between past and future, technology and content, users and resources. This quarter's newsletter is dedicated to those bridges in all their forms in the hopes that it will inspire you to create new connections of your own—with the library, with the campus, and with our legacy here at UCSC.
First and foremost, you'll notice a change as soon as you visit the library's website: an exciting new discovery system—Search—that will enable our users to access content far more easily. Search is about so much more than just the print and ebooks in our collection. It is about millions of full-text journal articles, streaming media, government documents, open access scholarly resources from well respected repositories, and much more. Other libraries that have adopted this discovery system have seen an increase in use for all of their materials. In this issue of our newsletter you'll find an interview with Kerry Scott, Associate University Librarian for Collections and Services, who oversaw the two groups that carried out this once-in-a-generation evolution. She praises in particular their "amazing" collaboration and creativity, which I would like to echo. Here's to a job well done by all involved!
In addition, you'll find a profile of Rita Bottoms, who was Head of Special Collections at the University Library for thirty-eight  years. During her tenure, Rita managed the donation and curation of some truly remarkable collections, particularly for a library of our size. Rita is now a member of our new Collector's Club, an innovative group of supporters focused on the acquisition and display of new collections. Members get to attend several special events over the course of the year, all of them focused on existing material, and also see and vote on what our librarians are evaluating for acquisition. The Collectors' Club complements the Center for Archival Research and Training (CART), a growing and innovative Special Collections program here at UCSC, which hires graduate students from across all disciplines to help process collections.
I would also like to highlight our supporter profile for this issue. Lee Slaff, local commercial realtor and alumna, has named the music study room in her parents' honor, creating a space for music students to learn, practice, and compose music. Their room is right next to the Digital Scholarship Commons, which together form a revolutionary space for students and faculty to integrate technology into their own work. These spaces bridge the gap between the arts and sciences, blending both in what I hope will become the pedagogical norm of the future.
On a similar note, I'm thrilled to announce some exciting developments at the Science & Engineering Library, which I discussed in my introductory letter to last quarter's newsletter. On the main level of the library, behind the Active Learning Classroom (which was featured in last fall's newsletter), we are working with the Student Success Division to create a space called the STEM Scholars Hub. As an Hispanic Serving Institution (HSI), UCSC has received several federal grants to help bolster educational success for Latino/a students. This new learning center is aimed at providing advising and tutoring support, building community, and improving the retention and graduation rates for women and underrepresented minority students in STEM fields, which is a crucial focus for educational institutions across the board.
I am also excited to share with you that we are beginning to implement the project funded by a $5M grant in honor of Sandy Faber. This generous grant will renovate the upper floor of the Science & Engineering Library, creating a dynamic new study environment.
As this gift demonstrates, our friends and supporters help us move our vision forward in ways that are more impactful than ever. With shrinking state budgets, we depend on supporters like yourselves to help us keep bridging the gaps between the past and the future, between the arts and technology, and between students, academics, and the resources they need.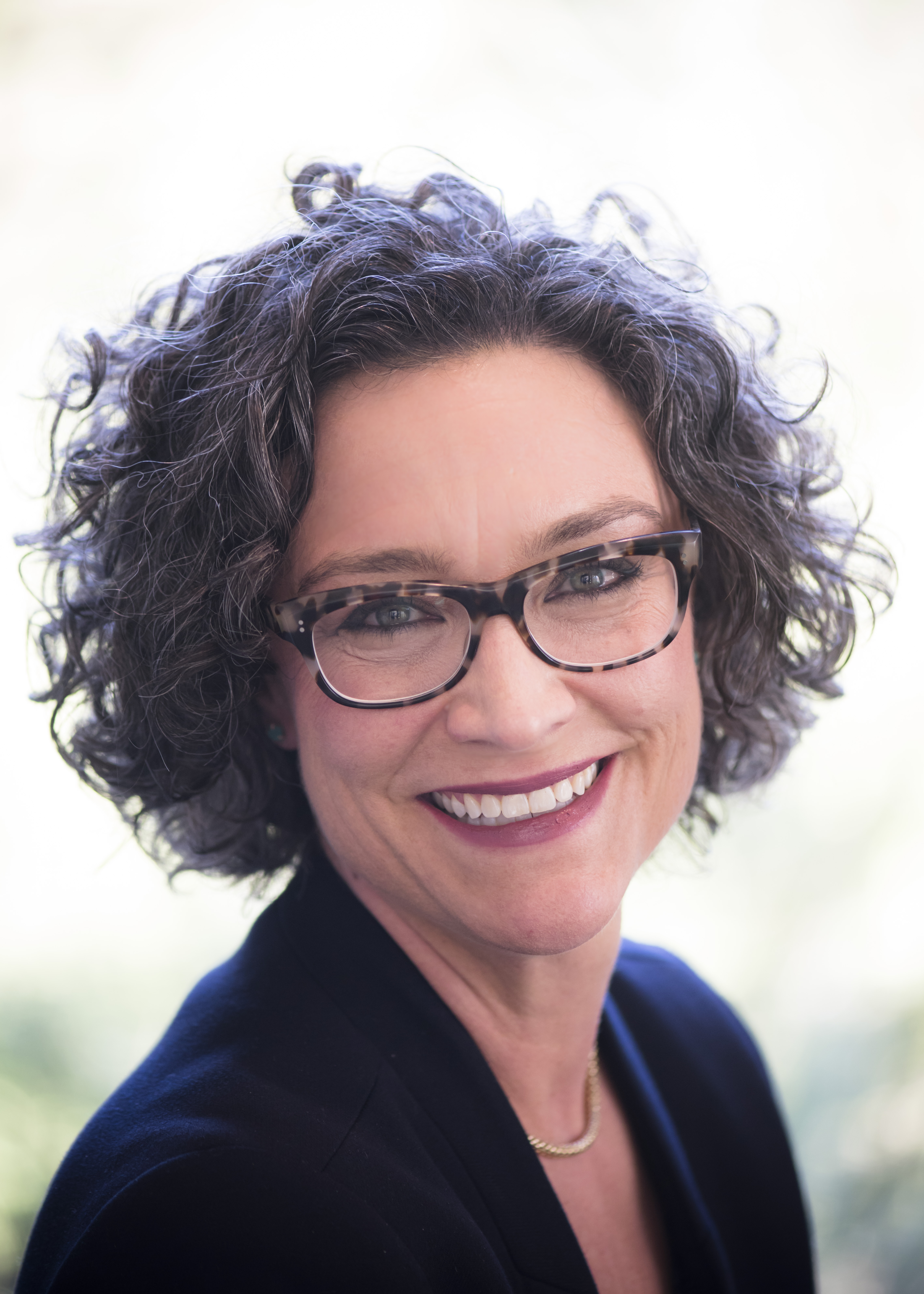 I thank you for your past support, and hope that you will continue to help us build toward a dynamic and diverse future.
Best wishes,
Elizabeth Cowell
Richard L. Press University Librarian
Presidential Chair
Expanding Discovery and Access through Search
Kerry Scott is the Associate University Librarian for Collections and Services at the University Library. This ambitious title has an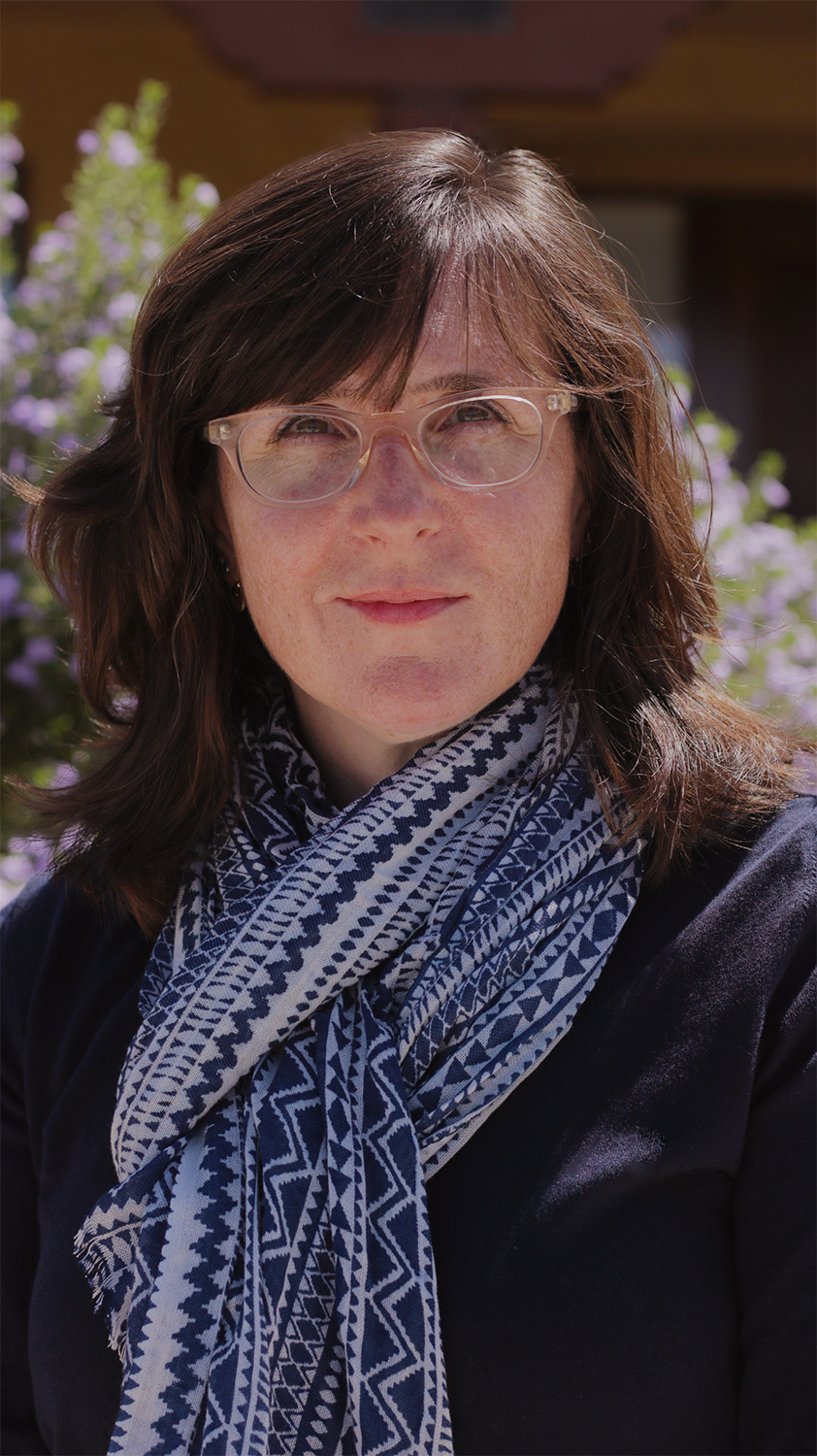 equally ambitious purview: Scott oversees the library managers who are responsible for Metadata Services, Digital Initiatives, the Digital Scholarship Commons, Research Support Services, Assessment and Planning, and Special Collections and Archives.
Each of these departments, in collaboration with colleagues in Planning and Resource Management, USRS and ITS, played an important role in the Library's ambitious project to retire its former catalog CruzCat in favor of an exciting new discovery system named simply "Search." CruzCat served the Library well for nearly twenty years, but when its vendor told us that it was retiring the product, we took it as an opportunity to deliver a much better user experience. After all, library catalogs and discovery systems had changed a lot during that time.  
Search, which is prominently featured on the library website, is a one stop shop for high quality research resources. It covers not just the physical and virtual collections of UCSC, but also a wide variety of journal articles, streaming media, conference proceedings, Open Access institutional repositories, and more.
Search may turn up a link to a video stream, an image from Special Collections, a book, a conference paper, or a government document. Search works well for beginning searchers and experienced ones. It accommodates different learning styles by accessing resources in a variety of formats. Search is more robust than its predecessor; it exposes a broader universe of information in one search. It gives the searcher greater control to refine search results.
In addition, the new "virtual browse" feature shows a researcher which books are physically and thematically adjacent to the one they're looking at. Similarly, "related articles" shows them journal articles that are most similar to an article they found. Search supports serendipity of browsing across formats in a way that CruzCat simply could not.
Overall, Scott stresses how impressed she is by the teams within the library who worked on this transition. One team worked on the back end—the traditional catalog part of the system. The other worked on the front end—the discovery side of it. She says it was "amazing" to watch their flexible and strategic thinking come to fruition. The teams and the library staff deserve all of the credit for making this important project such a success.
Honoring the Past, Inspiring the Future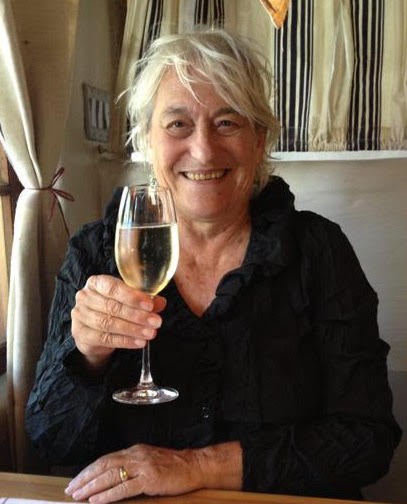 When you meet Rita Bottoms, former head of Special Collections at the University Library, you can immediately see why she was able to bring so many world-class collections to UC Santa Cruz during her thirty-eight year career at the library. Even after fifteen years in retirement, the force of her vibrant personality and her enthusiasm for art, photography, and books is contagious. Combined with a little bit of luck, a lot of pluck, and a wonderfully supportive staff, she was able to create and nurture a truly one-of-a-kind archival program at UC Santa Cruz.
Bottoms' started her career in libraries as a student working in the acquisitions department of the UCLA library until her graduation in 1960 with a degree in history. She enjoyed her time there so much that she took another job in acquisitions at San Fernando Valley State College (now known as Cal State Northridge) after returning from a year in Europe. Not long after, she enrolled in library school at UCLA. (All background information and many other aspects of Bottoms' life and career can be found in her wonderful oral history, compiled and edited by Irene Reti, here.)
Freshly out of library school, Bottoms landed a job as a reference librarian at the brand-new University of California, Santa Cruz campus in 1965. When she first became Head of Special Collections, it was almost by default, because she had more experience than anyone there—and because she asked the tough questions about book preservation and maintenance. She refers to her first office as "the broom closet," and the special collections themselves were quite limited.
Bottoms was the first of what became a very strong special collections staff, or what she calls "a great support team." Together, her department acquired archives from author Robert A. Heinlein, artists Kenneth Patchen and Lawrence Ferlinghetti, and photography collections from Morley Baer, Al Weber, and Pirkle Jones and Ruth-Marion Baruch, among many others.
With all of these collections, Bottoms' prioritized making them as accessible as possible. To her, the whole of an archive is greater than the sum of its parts. It contains not only the things you want to find, she says, but also those you didn't even know you were interested in.
In that spirit, Bottoms and the other former Heads of Special Collections have all been made honorary members of the ne
w Collectors' Club at the University Library. Membership in this club is available to anyone who contributes $500 to the general fund, Members are invited to attend two events throughout the year that highlight items from the Special Collections. Collectors' Club fellows (at $1000/year) are invited to an additional Selection Day event to review and select a new item to acquire using the money from their gifts. For example, the most recent Selection Day resulted in the purchase of To the Wheatlight of June, a photography book by Ben Nixon and Steven Brown published by 21st Editions.
In this way, supporters can both decide where they want their support to go and see their gifts  in action. To Bottoms, this provides a chance to attract new enthusiasts to the multifaceted world of the book arts. Through the Collectors' Club and the research it will inspire, the University Library is hoping to help inspire and fund future generations of innovative artists, writers, and archivists like Bottoms herself.
Celebrating a Shared Love of Music Across Three Generations

When prominent Santa Cruz commercial realtor Lee Slaff first contemplated honoring her parents Lillian Seidler-Slaff and Leonard Slaff by funding a named room at McHenry Library, she wasn't sure which room would be the best to represent their values and passions.
Lillian, Leonard, and Lee all led diverse, accomplished lives. They were innovators and risk-takers in their respective careers, balancing the demands of family and personal life while managing successful businesses. Lee recently semi-retired from her successful real estate business, which she built while raising a son—now a sound engineer in the Bay Area.
In time, Lee realized that the music keyboard practice room in the David Kirk Digital Scholarship Commons was the perfect place to honor a shared love of music across three generations: her parents, herself, and her son. The Slaff name will now be associated with a room in which future generations of musicians begin their careers.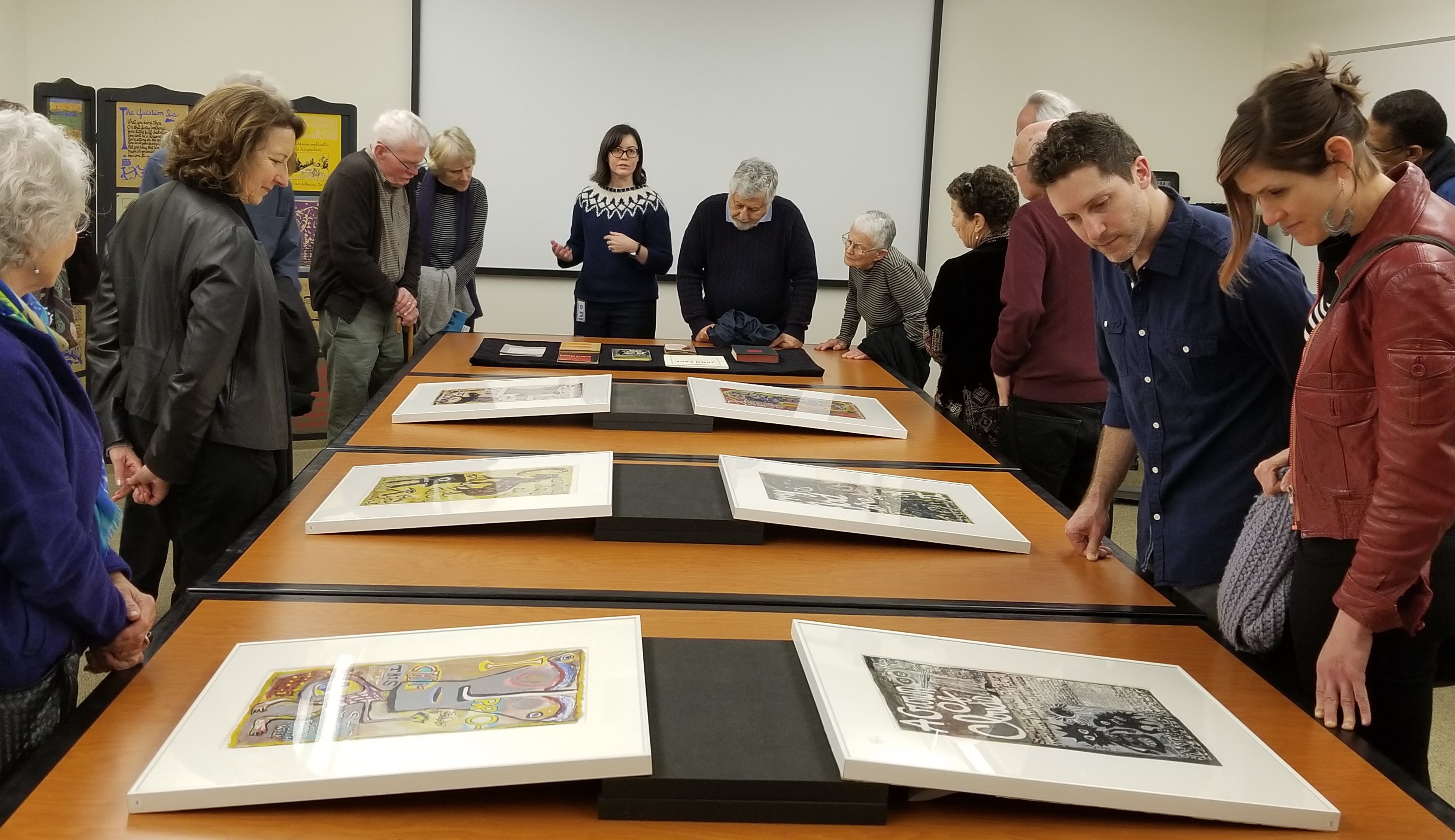 Lee also wanted to celebrate her parents' love of art; a passion she shared. She was delighted to discover that the archives of Kenneth Patchen—poet, artist, and jazz musician—were preserved in the University Library in a special collection entitled "Patchenobilia." She spent several hours examining the archive and incorporated an exhibition of Patchen's art into the grand opening event for the Lillian and Leonard Slaff Keyboard Practice Room.
Lee described the opening as a great "party." A group of about thirty guests gathered in the David Kirk Digital Scholarship Commons, celebrated the opening of her parents' room, and adjourned to Special Collections and Archives for a presentation of Patchen's works. The grand opening event was a special acknowledgement of Lee's generous support and of her parents' love of art, music, and poetry. Long may the Slaffs inspire students in their creative endeavors!  
The Lillian and Leonard Slaff Keyboard Practice Room is an excellent example of the emphasis the University Library places on investing in the future by honoring our past.  
The Undergraduate Experience Team (UET) helps UCSC undergraduates succeed
The University Library is committed to the success of UCSC undergraduates. Here are some of the ways we are working to realize that commitment.
We help undergraduates share their research and scholarship.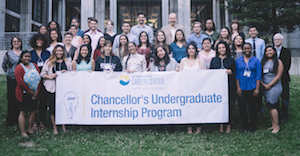 Throughout the school year undergraduates flocked to the UCSC libraries to study, research, and work on their scholarly projects. In June, during Student Success Week, they came to share the fruits of their intellectual labors. The Undergraduate Experience Team (UET), on behalf of the University Library, partnered with the SJCC/UCSC collaboration Cultivamos Excelencia, the Koret Scholars Program and the Chancellor's Undergraduate Internship Program by hosting a research symposium and two poster sessions showcasing student research. All were well attended by staff, faculty, and students, and their families.
We help transfer and re-entry students integrate into our community of scholarship.
Fall 2018 will mark the arrival of the largest number of transfer students in UCSC's history. These newly enrolled junior class members need to hit the ground running in order to make their time at UCSC successful. UET works to provide orientation materials, guides, and other resources to help them do that. We work in partnership with UCSC's Services for Transfer and Re-Entry Students (STARS) to provide library tours and resource trainings specifically tailored for these students. We also partner with campus initiatives like Cultivamos Excelencia to cultivate a transfer-receptive culture and inspire transfer students to choose UCSC.
We help undergraduates learn how to use new library research tools.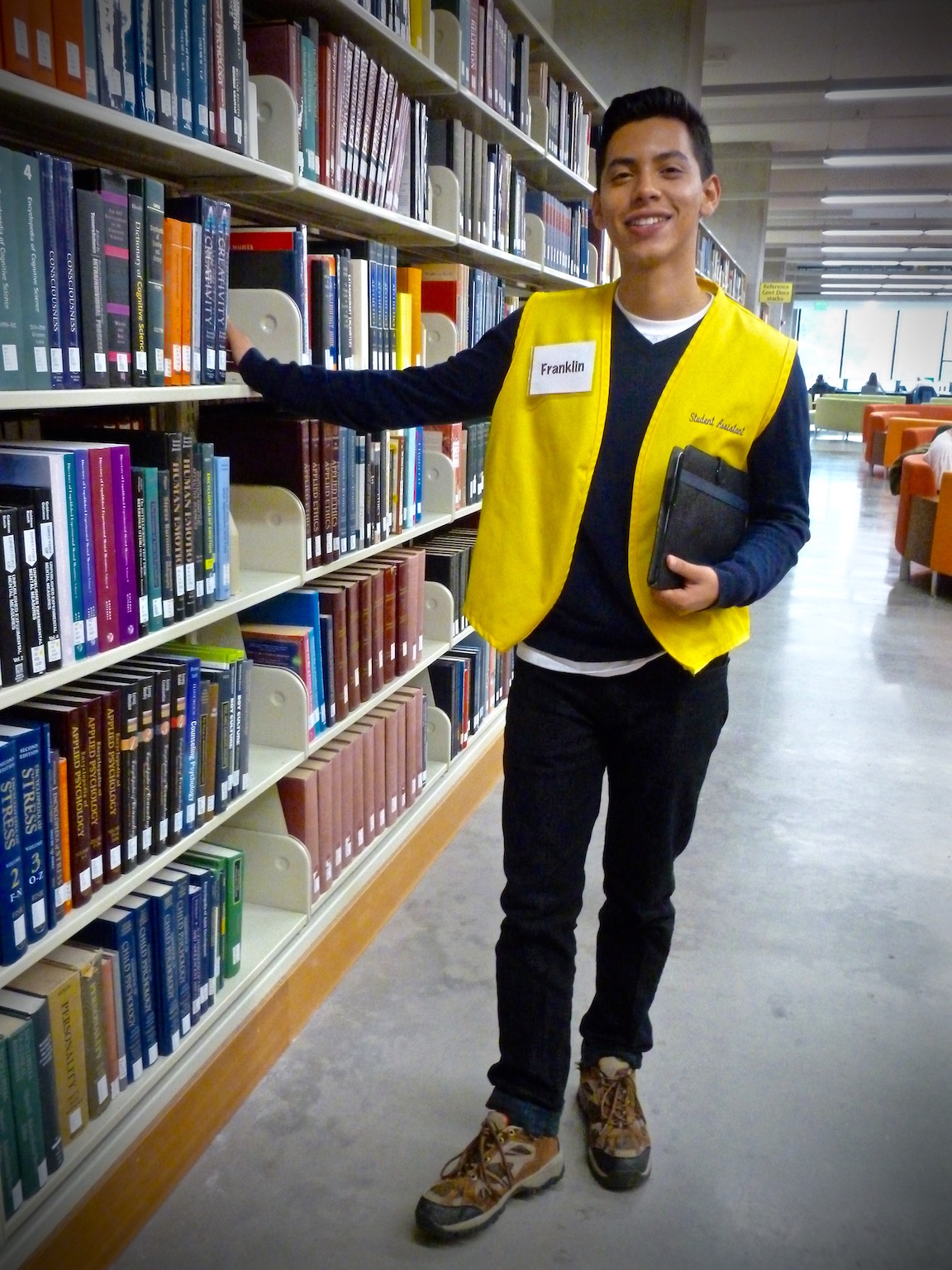 Over the summer the University Library rolled out our new discovery system, Search. This powerful resource opens up access to a wide range of library resources including books, articles, images, videos, music, and more, with a single search. UET's new Library Search Guide provides everything our undergraduates need to get the most out of Search and discover the amazing range of resources the Library provides for them. During the academic quarters, the Library's crew of enthusiastic and highly trained peer-to-peer helpers, called Roving Students, wear yellow vests, assist with events, and walk throughout the building to give students the help they need wherever they may be.
The University Library's Undergraduate Experience Team is looking forward to helping our new and returning undergraduates this fall!
Celebrating the Tenth Anniversary of the Grateful Dead Archive
Ten years ago, Mickey Hart and Bob Weir of the Grateful Dead announced that their iconic band's archive would be coming to UC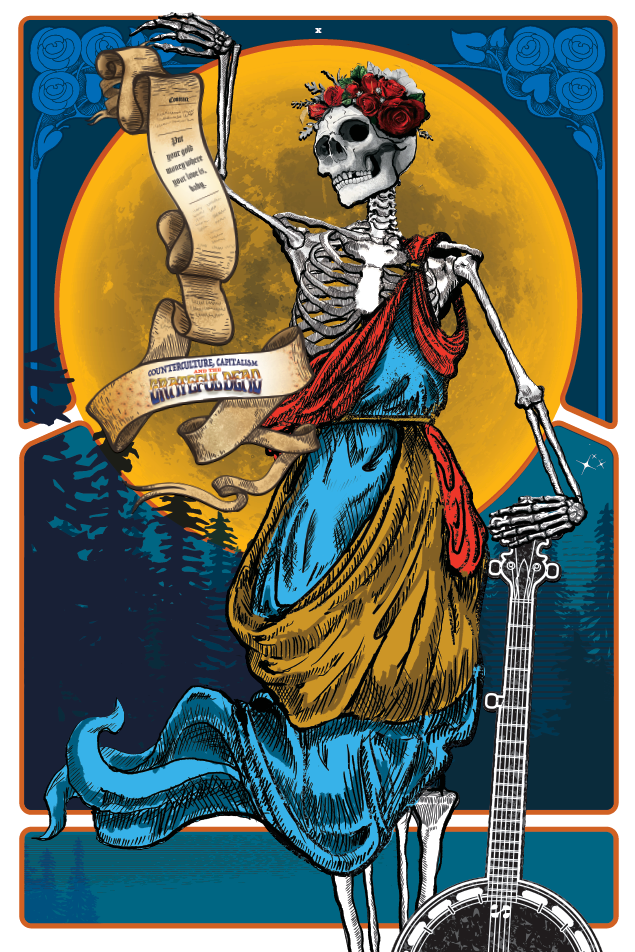 Santa Cruz. And this past June, the University Library marked the tenth anniversary of this landmark donation with the opening celebration for the Library's newest exhibit featuring the collection. Commemorative posters and pins, a Grateful Dead cake, and, of course, good music all set the stage for exploring Put Your Gold Money Where Your Love Is, Baby: Counterculture, Capitalism, and the Grateful Dead, now open in Dead Central.
This exhibit was conceived as a curatorial collaboration between Special Collections & Archives and a UCSC graduate student, Gabriel Salomon Mindel (History of Consciousness), who held a Fellowship in the Elisabeth Remak-Honnef Center for Archival Research and Training. He worked alongside librarians and archivists to research, select, and present materials from the band's archive. With the help and resources of the David Kirk Digital Scholarship Commons, Mindel also created a digital companion to the exhibit called A Touch of Greymarket: Capitalism at the Grateful Dead Show.
Put Your Gold Money Where Your Love Is, Baby: Counterculture, Capitalism, and the Grateful Dead will be on view in Dead Central through December, 2019.

Science Fiction at McHenry Library
On August 15th, the Library welcomed a delegation of members of the Robert A. Heinlein Society to celebrate the opening of a new exhibit showcasing science fiction's power to inspire readers to explore complex social issues, to pursue scientific research, and to create the futures they imagine. Writing the Space Age: Robert Heinlein, Science Fiction Comics, and the Invention of the Future features books, magazines, literary papers, and comic books held in the Library's Special Collections & Archives, with a special focus on the papers of science fiction author Robert A. Heinlein, as well as the James Gunderson and Peter Coha Comic Book Collection.
Especially exciting to members of the Heinlein Society was the comic book created especially for this exhibit: Rocketship Lunatic, a reimagining of a classic novel by Heinlein (Rocketship Galileo) as an adventure tale in which Heinlein himself participates in a rocket launch.
After their visit to McHenry Library, Society members traveled to San Jose to attend Worldcon, an annual gathering of science fiction and fantasy fans, writers, artists, musicians and other creators, where they promoted the Library's science fiction collection and handed out copies of Rocketship Lunatic to attendees.
Writing the Space Age is on view through January 17, 2019. Please visit, and get your free copy of Rocketship Lunatic!
Collectors' Club Selection Day
In July, Special Collections & Archives hosted its very first Selection Day, inviting members of the University Library's Colle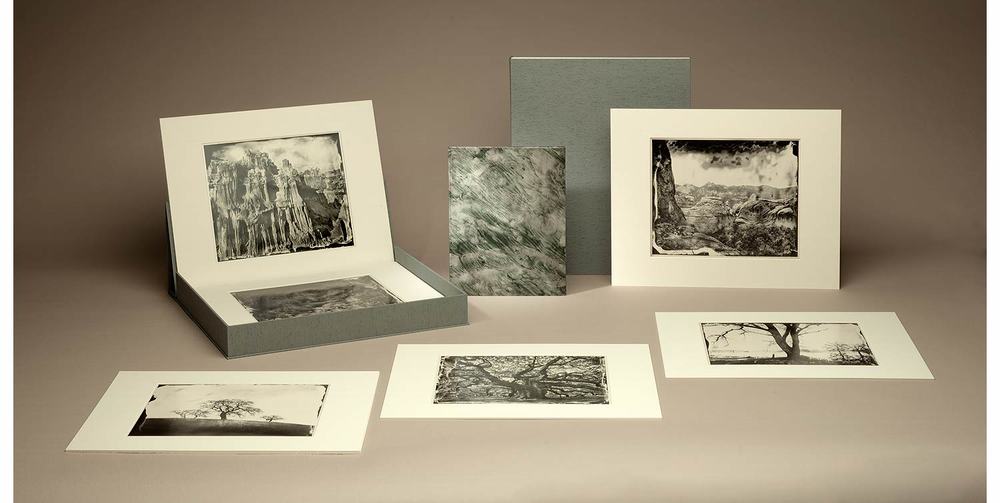 ctors' Club to select a new acquisition to purchase using Club funds. After much thoughtful discussion, members decided to fund the purchase of To the Wheatlight of June: The Visions of Ben Nixon and Steven Brown, a piece that brings into conversation the work of renowned poet Steven Brown with the photography of Ben Nixon, an artist who uses historic techniques to create silver gelatin prints from wet-collodian negatives.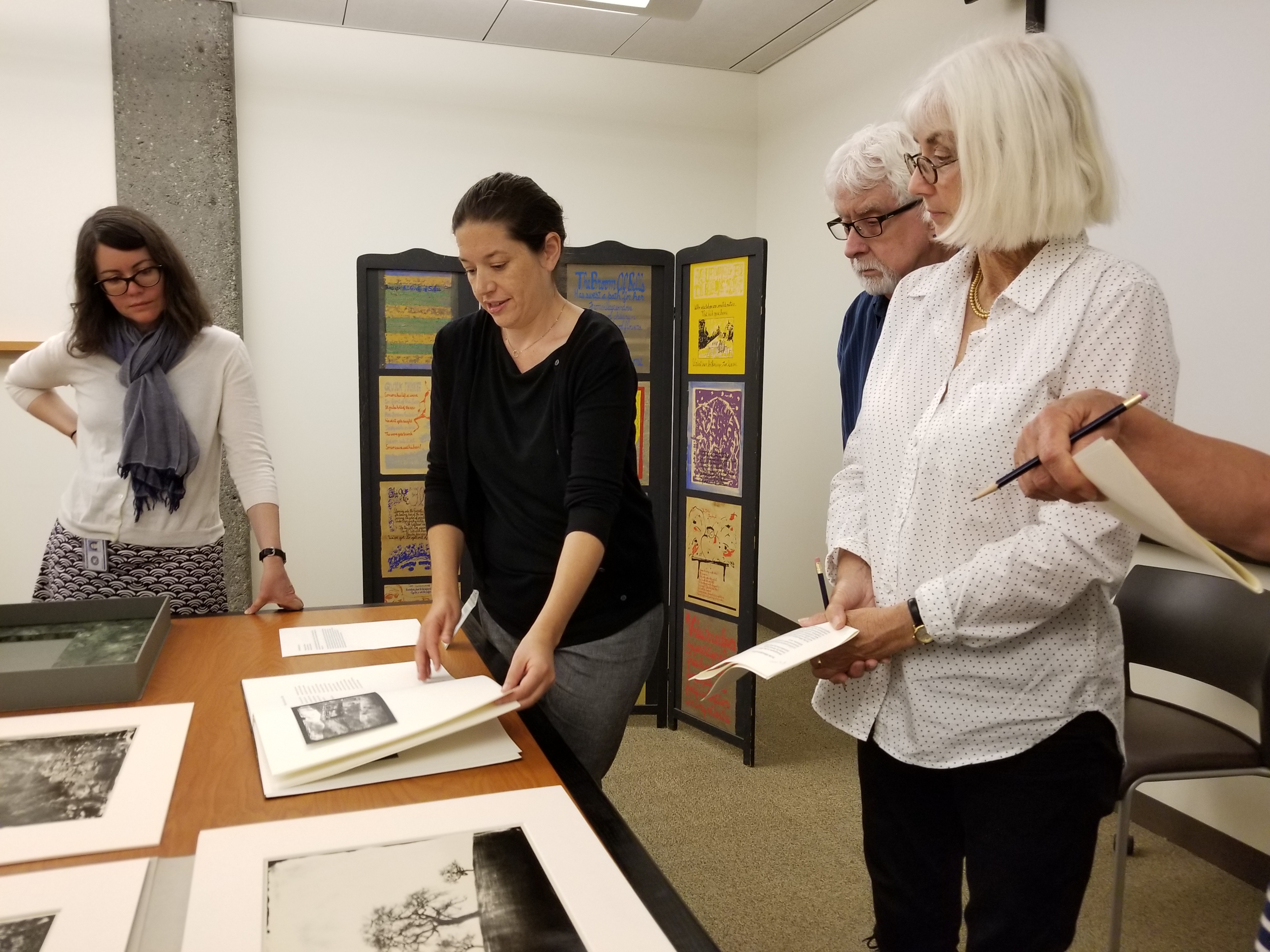 Club member Dave Kirk decided that day to contribute extra funds to allow the Library to purchase a second work as well, Imogen Cunningham : Family. The conversations about collection strengths, the teaching potential of these materials, and future collecting areas made for a stimulating and thought-provoking evening for all. The Library is grateful for the continued generosity of friends like those in the Collectors' Club.  For more information about membership, email development@library.ucsc.edu.
An Easy Way To Support the UC Santa Cruz Library
If you're looking for a tax-wise strategy to make gifts to the Library, consider making an IRA Charitable Rollover. If you're age 70 ½ or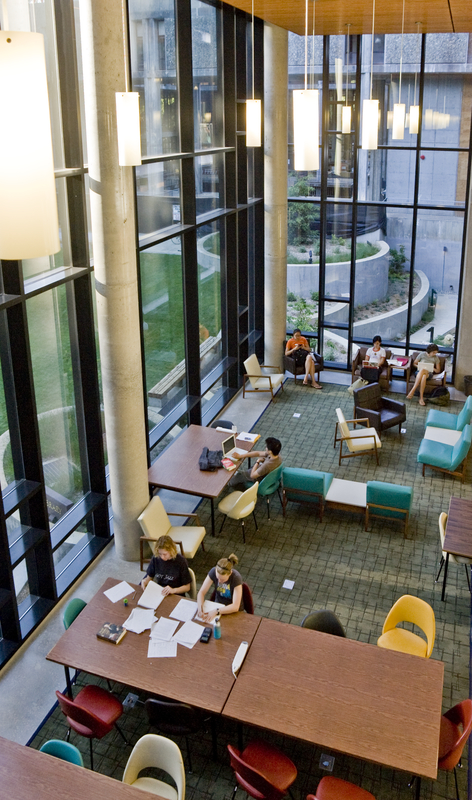 older, you can use your Individual Retirement Account to support the UC Santa Cruz University Library. Any amount you transfer will count against your required minimum distribution, meaning it won't be counted as taxable income this year, thus reducing your tax burden. Making a gift through an IRA rollover helps you make a significant impact with minimal effort.
If you'd like to learn more about Charitable IRA rollovers, or how you can maximize your giving through non-cash gifts like your retirement accounts, real property, or investments please contact the Office of Planned Giving at gift.planning@ucsc.edu or (831) 459-1045.  
Have you included the University Library in your estate plan? Please Let Us Know if the library is part of your will or trust so we can ensure that your future donation is honored, and your legacy lives on, in the precise manner you wish. All you have to do is tell us!
Credits:
Contributors: Elizabeth Cowell, Zoe Quinton, Jessica Pigza, Frank Gravier and
Tyler Hinz
Production: Linda Hunt
Copyediting: Greg Careaga
Photography: Linda Hunt, Laura Meriwether, Jessica Pigza, Owen Scott,
Carolyn Lagattuta, Kim Kempke and Yin Wu
Poster Art:
Rocketship Lunatic: Francesco Ripoli and Nick Filardi
Put Your Gold Money Where Your Love Is, Baby: Eric Arvizu