University Library Newsletter Issue 28 Fall 2016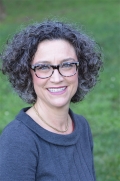 On October 22 we hosted Founders Day on the third level of the Science & Engineering Library. Our theme for the night was "collision space," because when I imagine the Science & Engineering Library in five years, I picture a space devoted to Student Success where unexpected connections and collaborations are encouraged, and a space that will provide support and services that go well beyond those traditionally associated with a library.
 
As I mentioned in my Founder's Day speech, a library of the 21st century needs to promote the success of our 21st-century student. Our UCSC student population today reflects the diversity of the state. To promote the success of all of our students, we need to provide a cluster of services that responds to their life cycle of learning.
 
There's broad evidence that libraries are well positioned to serve a new role. The library remains a place to gather information, but increasingly becomes a place to feel at home, a place central to a student's chance for success. We see it every day at McHenry, where we made a couple of key changes. There's not only a café, but we allow food in the library. We provide meeting spaces and group study space. The McHenry project has made a world of difference and the number of visitors has soared since we reopened in 2011. McHenry is a vibrant hub at the center of campus.
 
But how about Science Hill? Well, we have initiated research that will help us understand how, as a library, the Science & Engineering Library can best respond to the needs of our current student population. Re-thinking the space will be made possible thanks to broad campus support. We'll need to raise a lot of financial support and finalize a lot of plans, but our Chancellor George Blumenthal, Executive Vice Chancellor Alison Galloway, Academic Deans Alex Wolf of Engineering and Paul Koch of Physical and Biological Sciences, and Vice Provost for Student Success Jaye Padgett have all been instrumental in getting us to this point. And I am delighted to announce that our Active Learning Classroom, a collaborative effort with Paul Koch specifically, gets underway in December and should be online next fall.
 
Looking forward to an exciting academic year!
Elizabeth Cowell
Richard L. Press University Librarian
Presidential Chair
A conversation with Jaye Padgett:  Why a Student Success Center matters
by Joop Rubens
What is the mission of an Interim Vice Provost of Student Success?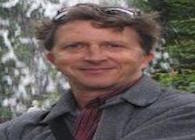 My main mission as the Interim Vice Provost of Student Success is to lead and coordinate student success efforts on campus, and, ultimately, to help all students thrive and graduate.
Why did you want to take on that challenge?
Educational equity has always been important to me. I find it astonishing that family income remains a strong predictor of who graduates college. The ability of a student to select a major and their capacity to graduate should not depend on their family background. Yet it remains a big factor at UC Santa Cruz, where 67% of our student population is either first in the family, low income, or an underrepresented minority.
I have been teaching for 30 years and have seen many students come in. What happens at college has a huge effect on their lives. People have dreams, and graduating from UC Santa Cruz is an important part of that dream for our students. But many start off with a lot of stress and anxiety. Add to that a challenging family background or any form of underrepresentation and your chances of success immediately decrease. That's not fair. So taking away any of these barriers, or in general working towards a more level playing field, is critical. It is a social justice issue to me.
It is somewhat personal as well. Because—even though when I was in college nobody used the term—I was a first-generation student. My dad graduated from high school but he never went to college. As a result I felt pretty insecure throughout college. Also I attended the University of Maryland, which is a big university and I felt like a cog in a wheel. My parents had no way to support me. They didn't know what attending college was like, and I lacked the overall support and mentorship that many of our current students today lack as well.
How are we doing as a campus in terms of student success and how can we do even better?
My gratitude goes out to the Office of the President and to our legislators for recognizing the importance of student success and for allocating funds towards our efforts. Their support has already made a world of difference, and that will continue. We obviously still have a lot of work to do. Luckily we have a fantastic Faculty Senate here at UC Santa Cruz, as well as some existing strong student-support programs. There are people across campus who advise our students and who are passionate about making sure students get a fair chance at success. Overall the support on campus towards student success has been tremendous.
There is no magic bullet for the obstacles our students face. Some of our students face mental health issues like depression or anxiety, others face disabilities, and many struggle with serious financial challenges. While the needs are so varied, building a community and giving a sense of belonging is often a very helpful first step. This is why programs such as ACE are so important. Students feel more connected through programs that combine academic support with a sense of community. It is also what inspires me about the idea of a Student Success Center in the Science and Engineering Library and the opportunity to combine study space with academic support in a place where students find a sense of community. A transformed Science and Engineering Library would offer more study space, but if that's all we did the renovation project would fall short. Elizabeth Cowell's vision for a transformed Science and Engineering Library will produce a place where students will feel at home, a place where they want to be even when they are not studying, a place that will help them succeed and help them attain their dreams. A library built around a Student Success Center will go a long way in our efforts to support our student population.
 by Kenneth Lyons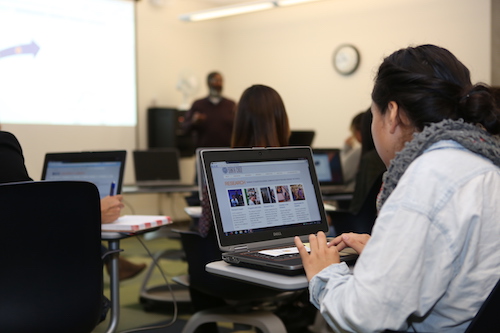 The University Library's Undergraduate Experience Team recently had the unique opportunity and distinct pleasure to offer a research workshop to student scholars of the Cultivamos Excelencia Project, a new collaboration for undergraduate research between UCSC and San Jose City College aimed at "increasing the retention and graduation rate of Latina/o students by fostering a sense of belonging and transfer-receptive culture" between the institutions "through tutoring, mentoring, research-skills instruction, transfer advising, . . . and participation in undergraduate research experiences."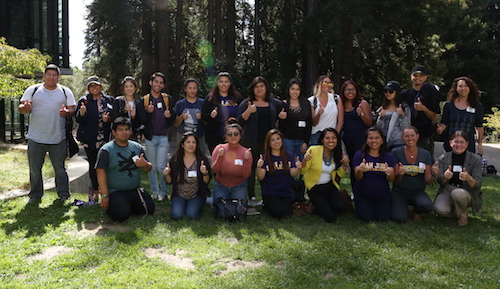 On Friday, October 7th, twenty-six Cultivamos scholars and students from SJCC's Caminos Summer Bridge & First Year Experience (who are in line to become Cultivamos scholars next year) participated in a day-long visit to the UCSC campus. As part of their day, UET librarians Ken Lyons and Debbie Murphy welcomed the young scholars, along with their UCSC graduate-student mentors and SJCC/UCSC Cultivamos team members, to McHenry Library for a hands-on introduction to the library services and resources they will use to complete their individual and team research experiences. Debbie also shared a purpose-made instructional guide she created as a one-stop informational resource for the group to use throughout the course of the year.
The Cultivamos scholars and staff left feeling very well cared for, sending comments such as:
●    Thank you for providing SJCC students with a warm welcoming on their first experience exploring a UC library.
●    The experience is incredibly impactful for the students.
●    The research guide...was exceptional!
●    The students commented on how blessed they felt to have access to all the tools they need to do their research.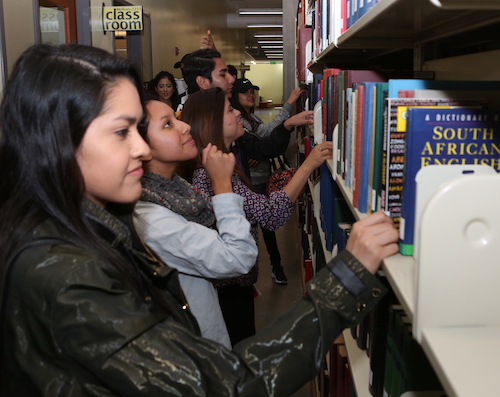 The University Library's goals in this collaboration were to demystify the research experience, provide access to resources that empower these students to succeed in their scholarship, welcome them into the UCSC community, and help inspire them to continue their studies as proud Banana Slugs, like inaugural Cultivamos graduate Melissa Nohemi Vergara.
UET very much looks forward to continuing this fruitful and important collaboration.
The Digital Scholarship Commons empowers innovative student learning
by Rachel Deblinger, PhD
During the fall 2016 quarter, the Digital Scholarship Commons is launching two new student-focused projects—the Digital Instruction Project and the Undergraduate Digital Research Fellowship—and rolling out additional support for innovative student learning. These exciting new developments are the result of growing interest and enthusiasm for digital research and learning on campus as well as a concerted effort by the library to inspire and inform faculty about the possibilities for digital engagement. [continue reading about innovative student learning]
After supporting two to three courses per quarter during the 2015–16 academic year, the Digital Scholarship Commons is now providing support for eight courses this fall. We are introducing students to Omeka, an online exhibit building platform; supporting 3D modeling and world building; facilitating online writing portfolios with interactive literature; enabling students to develop visual literacies by creating infographics; enabling chemistry students to draw elements; and challenging spatial thinking by consulting on creative mapping techniques. In addition to in-class sessions meant to introduce students to their digital assignments and the software necessary to complete them, support from the DSC includes access to sophisticated hardware and software and ten hours per week of Open Hours, during which students can seek individual aid for projects related to their courses. Cori Hoover, a fourth-year History major, is the first DSC Student Assistant and provides peer-to-peer support, helping students conceptualize working in a digital space and execute their assignments.
To increase our ability to impact student learning across campus, the DSC has partnered with the new Center for Innovation in Teaching and Learning (CITL) to launch the Digital Instruction Project. We invited applications from faculty and instructors across the university and are excited to welcome our inaugural cohort. We will be working with faculty and instructors from the Arts, Social Sciences, and Humanities Divisions to create and implement new digital assignments in their courses next quarter. Our support will help instructors create assignments that introduce students to media and digital tools. The project is also an opportunity for the Digital Scholarship Commons to work with CITL to develop instructional content that can help students succeed in a variety of digital modes. Most significantly, we will be working to support a class of over 200 students, taking on the challenge of how to scale up digital learning opportunities.
Finally, we are rolling out an Undergraduate Digital Research Fellowship, designed to provide undergraduate students with an opportunity to
learn new digital skills and develop independent research projects. Up to six undergraduate students or project teams will participate in a two-quarter workshop series and mentorship program that supports the development of creative and public-facing digital research projects. Students will receive a stipend, funded by the new Office for Student Success, to support the development or public presentation of their work. This program will be led by Ebad Rahman, a second-year PhD student in Film and Digital Media and the Graduate Student Researcher for the DSC. Rahman will introduce students to digital humanities methodologies like mapping and 3D modeling and help them negotiate the new digital spaces of creativity, criticality, and research.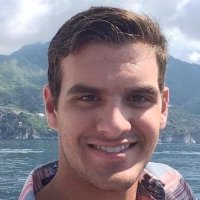 "Ben, a 2014 UCSC graduate, has helped raise funding for a strategic research initiative that will form the foundation of a data-driven approach to transforming the S&E Library. Defining the most crucial needs of the university population will help to change the library space from a maze of stacks where Ben once buried his head in his laptop to an inspiring space and shining example of a 21st-century library."
The architect who built UC Santa Cruz's acclaimed Science & Engineering Library recently sat down for a conversation with his son—a 2014 graduate—on the evolving use of the library as plans shape up for changes to the iconic space.
Photography collection of Pirkle Jones and Ruth-Marion Baruch, plus works by Ansel Adams, Dorothea Lange and Edward Weston valued at $32 million
Event held in newly envisioned library space highlights a new form of journalism, pioneering research into little-known languages, and philanthropists with extraordinary vision