Interviewed and Edited by Irene Reti
158 pages
2019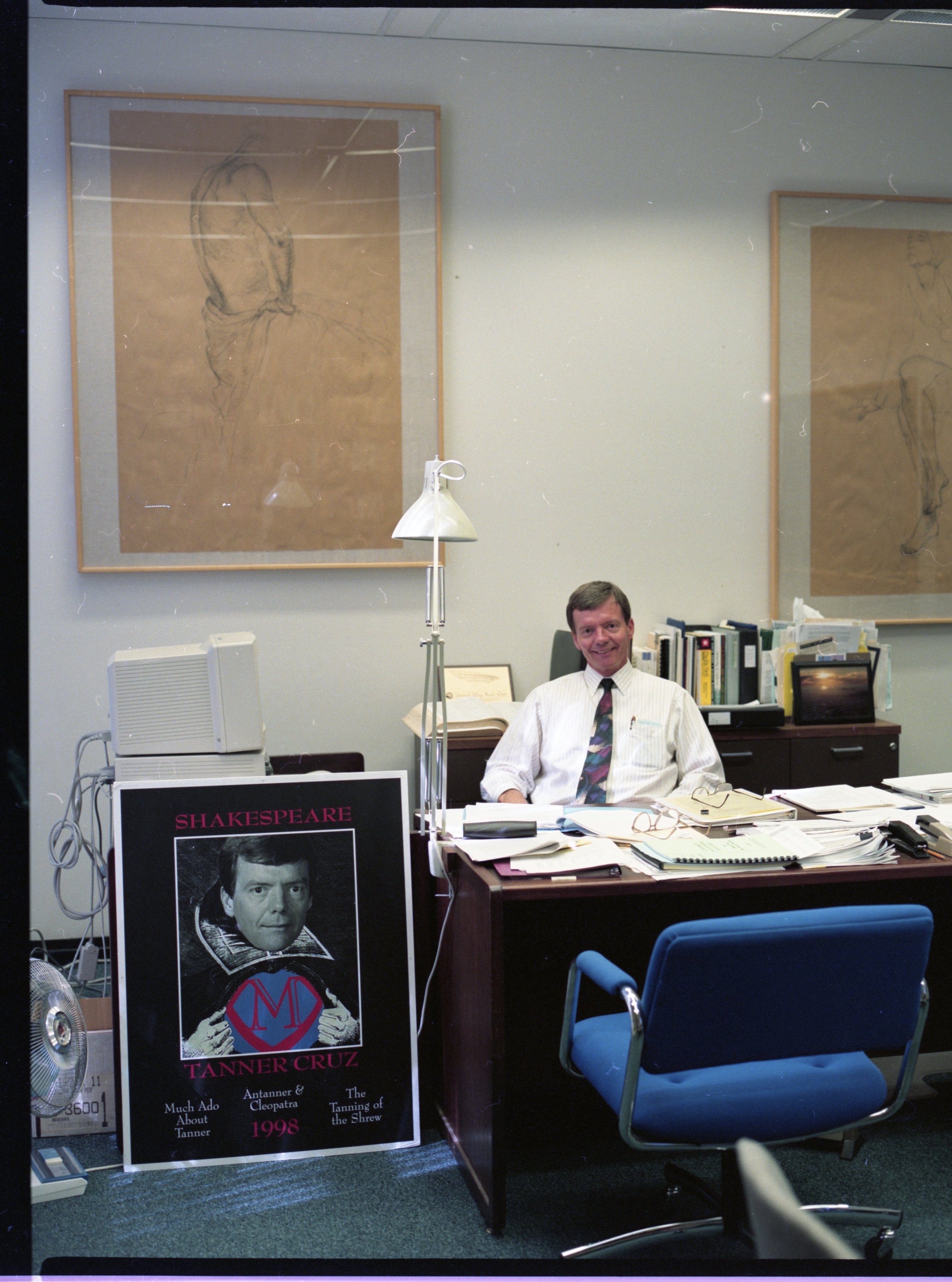 Click here to read the full text [PDF] of Leading through Transitions and Turbulence: An Oral History with Executive Vice Chancellor R. Michael Tanner
In 1971, Robert Michael Tanner [R. Michael Tanner] arrived at the University of California, Santa Cruz as a young assistant professor, joining what was then a fledgling computer and information sciences board [department]. Attracted to UCSC by its focus on undergraduate education and interdisciplinary study, and by the beauty of the campus's natural landscape, Tanner was hired by the legendary provost of Cowell College, Jasper Rose. Tanner remained at UC Santa Cruz until 2002; in his more than thirty years on the campus he served in a myriad of leadership roles. His first administrative position was as chair of the Committee on Admissions, Financial Aid, and Relations with Schools, working with Dean of Admissions Richard Moll during UCSC's enrollment crisis of the 1970s and early 1980s. He later chaired the Computer and Information Sciences (1981-1988) board and the Academic Senate Committee on Educational Policy (1985-1987), where he focused on reviewing UCSC's Narrative Evaluation System and the campus's general education requirements. This oral history, conducted in 2019 as part of the Regional History Project's University History Series, provides Tanner's unique perspective on thirty years of UCSC's history from the vantage point of these diverse administrative positions, as well as a member of the computer and information science faculty and of Cowell College, where he served as a residential preceptor in the 1970s.
After many years of dedicated teaching, in 1988-89 Tanner entered UCSC's senior administration, serving first as acting dean of natural sciences from 1988-19, and then as academic vice chancellor from 1989-1992 and executive vice chancellor from 1992-1998. In the early 1990s, Tanner played a key role in helping UCSC cope with a major budget crisis. During those years he worked with three chancellors: Chancellor Robert Stevens, Chancellor Karl Pister, and finally Chancellor M.R.C. Greenwood. In this oral history, he offers his firsthand impressions of these three very different campus leaders.
One of the most substantial contributions of this oral history is  Tanner's incisive thoughts on UC Santa Cruz as an experimental and unique institution of higher education. He shares insightful reflections on how Dean McHenry's centralized decision making structure during the early years of the campus impacted the campus as it began to grow; on UCSC's innovative college system; and on the campus's Narrative Evaluation System. Another valuable contribution of this narrative is Tanner's on-the-ground perspectives on the development of Silicon Valley and UC Santa Cruz's relationship with the technology industry. Cultural and geographic barriers separate UC Santa Cruz from the Silicon Valley. Tanner shares his thoughts on how these barriers challenged the developing computer and information sciences department at UCSC and explains why he wore a suit and tie to work in an era where UCSC faculty rarely made such a choice.
This oral history also covers some of Tanner's research accomplishments, which he explains in a highly accessible way. His focus has been on information and communication theory and the theory of algorithms and computational complexity. He is best known as the founder of the subfield "codes on graphs" and the originator of the code representations now known as "Tanner graphs."
Tanner's final position at UC Santa Cruz was as Interim Director of the Silicon Valley Center from 2000-2002. At that point, ready for a major shift in his career, he accepted a position as provost and vice chancellor for academic affairs at the University of Illinois at Chicago (UIC), where he remained until 2011. Since 2011, he has been working in several different positions with the Association of Public and Land-grant Universities, where he remains a consultant as of this writing.